2020-21 FLAS Competition reopened!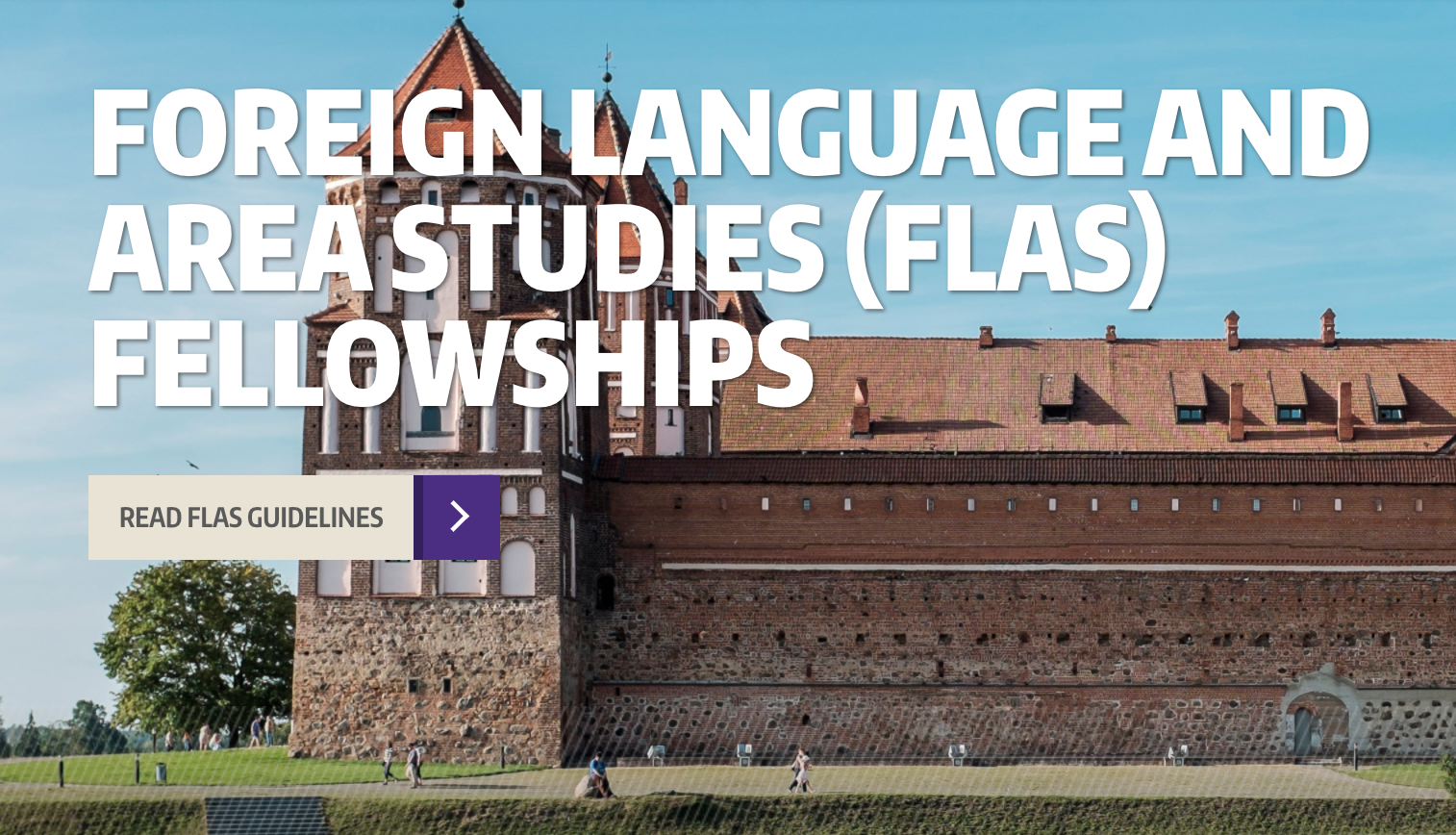 FLAS COMPETITION RE-OPENED! CLOSING DATE: September 11, 2020
Apply now for a 2020-21 Foreign Language and Area Studies (FLAS) Fellowship!
The Canadian Studies Center is re-opening its FLAS competition for the 2020-21 academic year. For 2020-21, UW graduate and professional students may apply for a FLAS fellowship in French, 300-level Inuktitut, or 200-level Nuu-chah-nulth. Students from all programs and departments are encouraged to apply. FLAS Fellowships are available to U.S. citizens and permanent residents. Out-of-state graduate students receive a non-resident tuition waiver. FLAS fellows will receive up to $18,000 in tuition and $15,000 in living stipend.
To apply:
For further information or to apply, click here. The deadline to submit applications is Friday, 11 September 2020. If you have questions about the application process contact the Canadian Studies Center at canada@uw.edu.
---
ARCHCEPCMFellowshipsGraduateLARCHOpportunitiesREStudentsUDPShareTweet