2021-2022 WASLA Academic Scholarship Application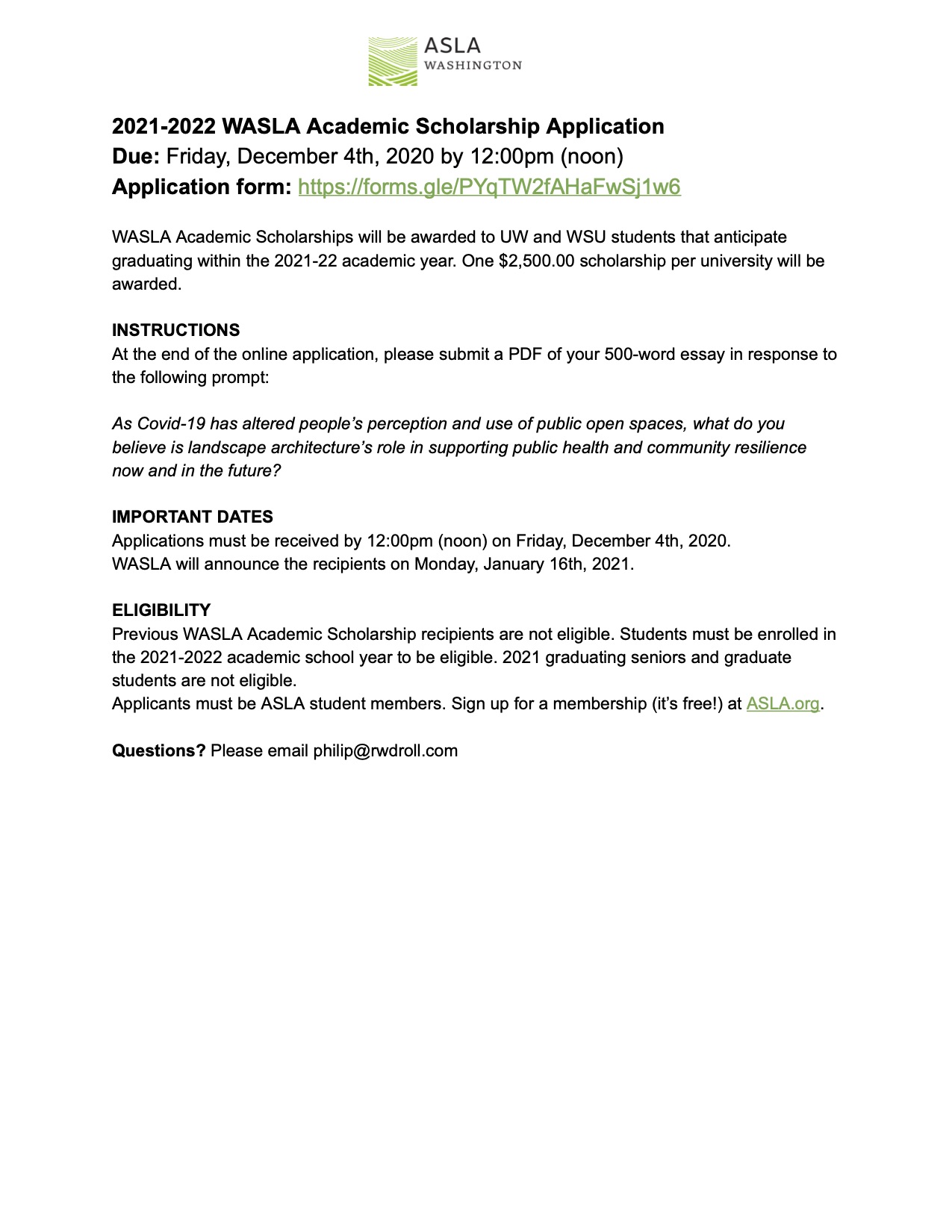 Due: Friday, December 4th, 2020 by 12:00pm (noon)
Application form: https://forms.gle/PYqTW2fAHaFwSj1w6
WASLA Academic Scholarships will be awarded to UW and WSU students that anticipate graduating within the 2021-22 academic year. One $2,500.00 scholarship per university will be awarded.
INSTRUCTIONS
At the end of the online application, please submit a PDF of your 500-word essay in response to the following prompt:
As Covid-19 has altered people's perception and use of public open spaces, what do you believe is landscape architecture's role in supporting public health and community resilience now and in the future?
IMPORTANT DATES
Applications must be received by 12:00pm (noon) on Friday, December 4th, 2020.
WASLA will announce the recipients on Monday, January 16th, 2021.
ELIGIBILITY
Previous WASLA Academic Scholarship recipients are not eligible. Students must be enrolled inthe 2021-2022 academic school year to be eligible. 2021 graduating seniors and graduate students are not eligible.
Applicants must be ASLA student members. Sign up for a membership (it's free!) at ASLA.org.
Questions? Please email philip@rwdroll.com
---