2022 SARA|NY DESIGN AWARD REGISTRATION NOW OPEN! March 16th Deadline!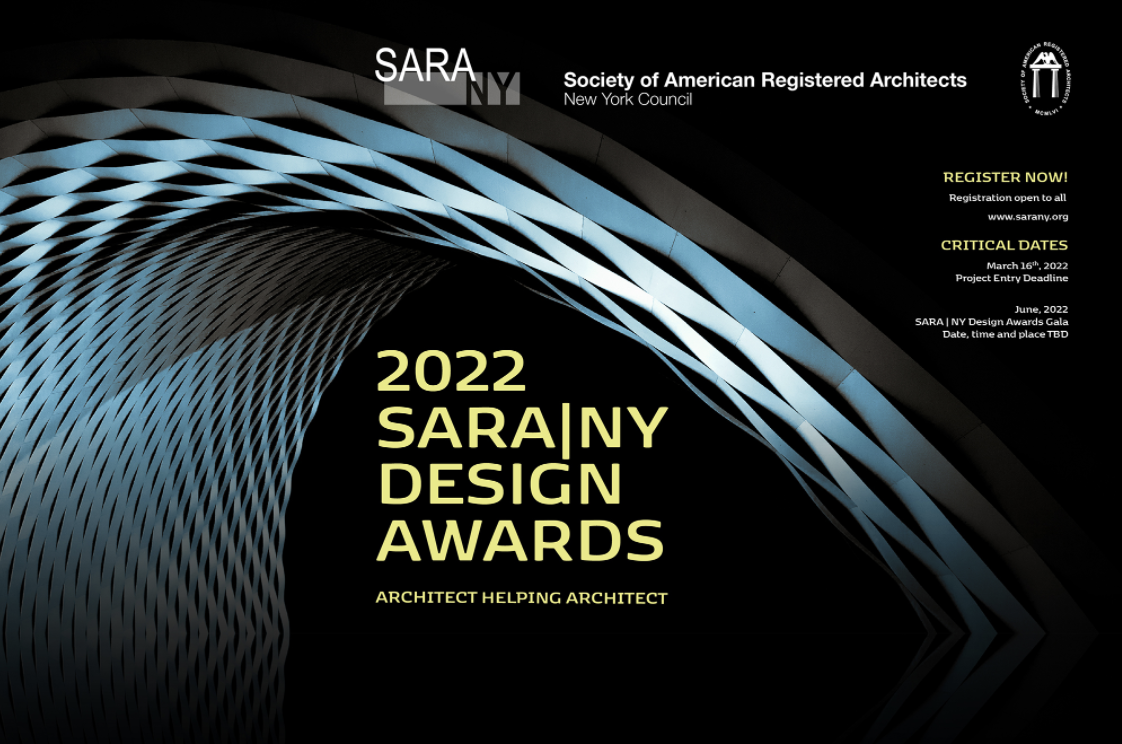 DEADLINE MARCH 16th, 2022
Now Accepting Submissions for the
2022 SARA|NY Design Awards!
Registration is now open to submit your architectural project(s) for the 2022 SARA|NY Design Awards. Register here: https://saranydesignawards.awardsplatform.com/
You may also visit our website for the registration form and follow the instructions on the Awards Platform to register for this year's Design Awards Program.
ENTRY ELIGIBILITY
– No entry may be submitted which has previously won a SARA|NY Design Award.
– Team projects will be treated as if presented by a single firm, and will be judged as an individual project.
Categories 1-16: Open to Registered Architects
Categories 17-18: Open to Registered Architects and those pursuing architectural registration under supervision of a registered architect.
Category 19: Open to current architecture students with proof of enrollment, and recent graduates. (Graduation date no later than June, of 2022)
---
AlumniARCHAwards & RecognitionCompetitionsGraduateStudentsShareTweet