2022 ULI Hines Student Urban Design Competition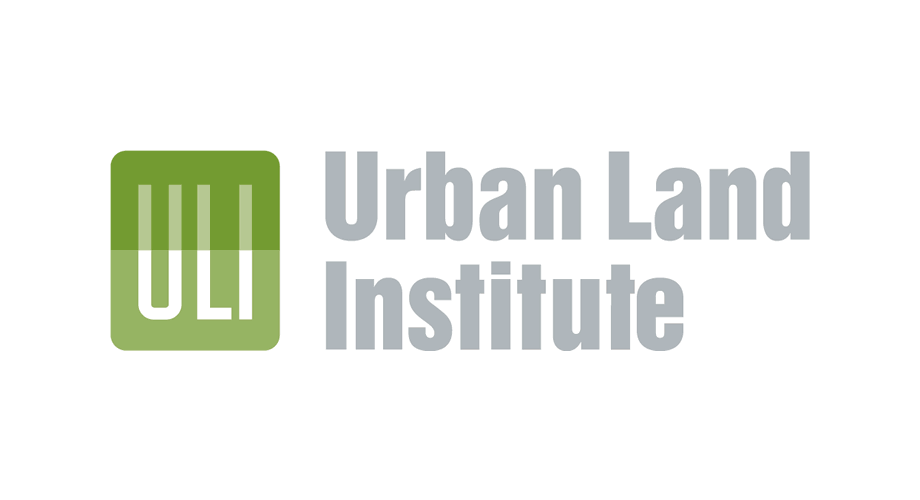 Join us in participating in the annual ULI Hines Urban Design Student Competition! Since 2002, the ULI Hines Student Competition has challenged students worldwide to collaborate across disciplines and imagine a better built environment. We are looking to develop interdisciplinary teams of five CBE students each. We will help structure the teams – please come if you are interested in finding out more. The winning team receives $50,000, and finalists receive $10,000. For more information, contact: Rachel Berney at rberney@uw.edu, Al Levine at al.levine@live.com, Rick Mohler at remohler@uw.edu, Pike Oliver at pike@urbanexus.com, or Jess Zimbabwe at zimbabwe@uw.edu.
INFO SESSION: Monday, 11/29/21

WHERE: McKinley Futures Studio (behind Buzz Cafe)

WHEN: 5:30-6:30 pm
And find out more about the competition at https://americas.uli.org/programs/awards-competitions/hines-student-design-competition/.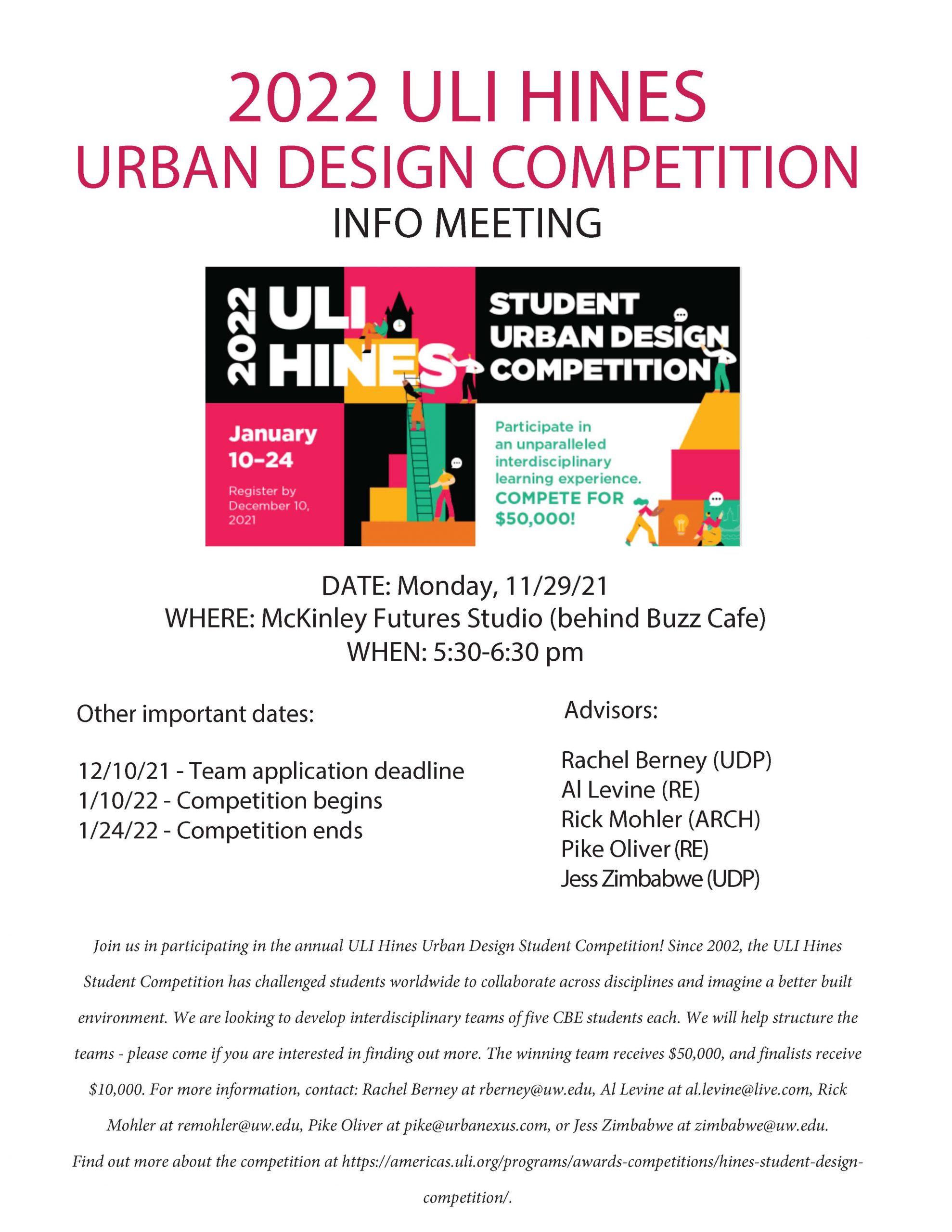 The ULI Hines Student Competition offers graduate students the opportunity to form their own multidisciplinary teams and engage in a challenging exercise in responsible land use. Teams of five students pursuing degrees in at least three different disciplines have two weeks to devise a development program for a real, large-scale site in a North American city. Teams provide graphic boards and narratives of their proposals including designs and market-feasible financial data.
This is an ideas competition; there is no expectation that anyone will apply the submitted schemes to the site. The winning team receives $50,000 ($5,000 of it goes to their university) and the finalist teams each receive $10,000. One representative from each of the four finalist teams typically receives an all-expenses-paid site tour in the selected competition city prior to the final presentation. All participating finalist students typically attend the all-expenses-paid final presentation in the host city where the jury selects the winning project. In 2022, we are planning to hold both the site tour and finals in person again (they were virtual in 2021).
The competition is part of the Institute's ongoing effort to raise interest among young people in creating better communities, improving development patterns, and increasing awareness of the need for multidisciplinary solutions to development and design challenges.
Register September 1 – December 10, 2021
ULI Notifies Teams of their Eligibility December 23, 2021
City & Site Announced January 4, 2022
Challenge Brief Released Jan. 10, 2022
Competition Jan. 10 – 24, 2022
Finalists Announced February 16, 2022
Finalist Site Visit March 3-4, 2022

Virtual Finalist Rehearsals March 18, 2022
Finalist Presentations and Winner
Announced April 6-8, 2022
Deadline 12/10/21
---
ARCHCollegeCompetitionsLARCHOpportunitiesREStudentsUDPShareTweet