2023 CBE Beaux Arts Ball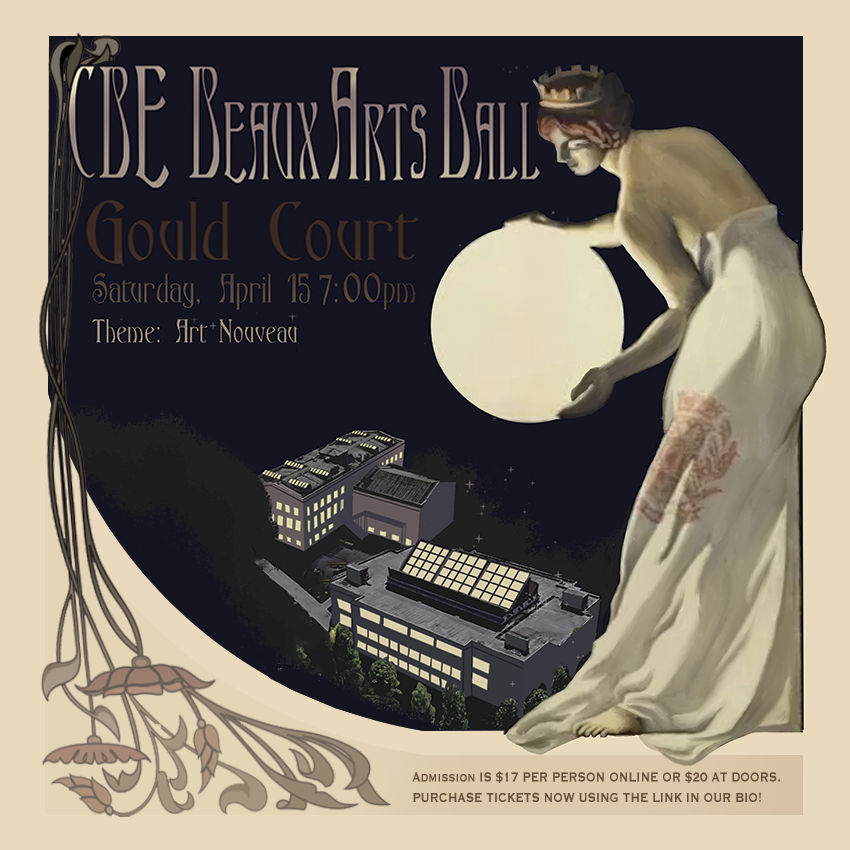 We would love to formally invite you to the 2023 CBE Beaux Arts Ball this Spring Quarter! 
The event will be held on April 15th 

Location: Gould Court 

Time: 7:00 pm – 11:00 pm

Theme: Art Nouveau
All CBE students, as well as faculty, are welcome to attend and invite plus-ones! The event will have food, snacks, music, and a bar for attendees over the age of 21. Tickets are NOW on sale online for $17 per ticket! The ticket form closes Friday, April 14th at 8:00pm. 
SAVE YOUR SPACE! Scan the QR code below or fill out our reservation form at this link.
---
ARCHCEPCollegeEventsLARCHPACPh.D.REStudentsUDPUndergraduateUndergraduatesShareTweet