SUM 21: L Arch 300 – Introduction to Landscape Architecture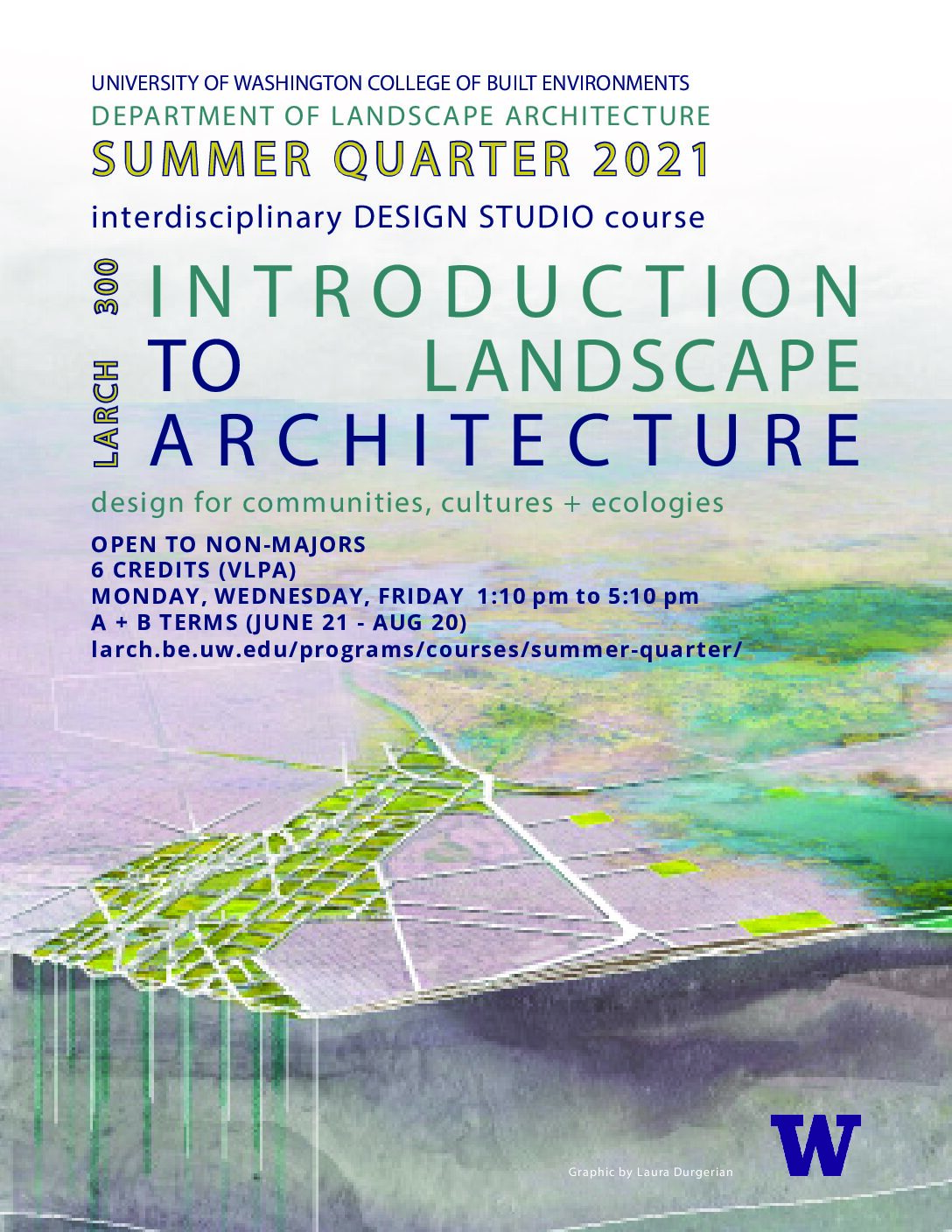 MWF 110–1250 | Full-term
Patrick Pirtle + Biruk Belay
6 credits, VLPA (SLN 11943)
Contact Nick Dreher, ndreher@uw.edu for questions.
Introduction to history and environmental influences in field while developing design and graphic skills. Site analyses and drawing to convey design concepts. Relationship of visual perception to drawing, role of values in design, verbal communication, and behavioral analysis of design process. Required for admission to Bachelor of Landscape Architecture program.
---