47°N & PAC Mentorship Program Information & Signup!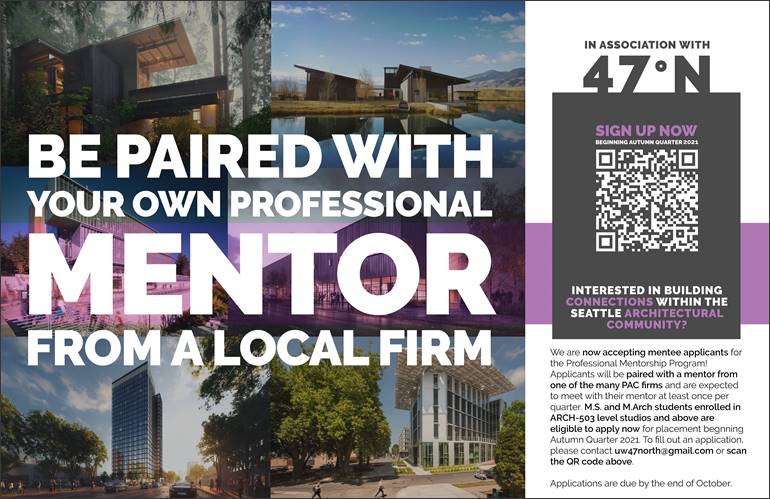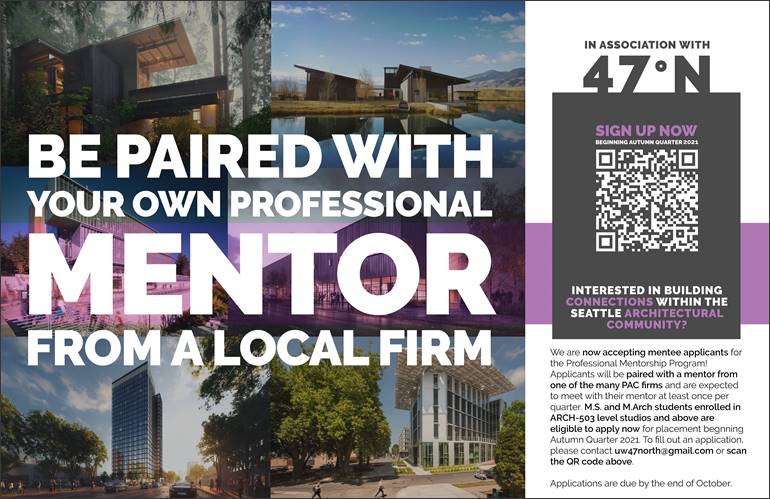 Hello fellow students!
The UW Architecture PAC and 47°North are excited to be launching a mentorship program this Fall to connect graduate students with professionals for one-on-one guidance, industry insight, and advice as they transition from their final academic years into the professional community.
Eligibility: M.Arch students at the ARCH 503 studio level and above; all MS. Arch students  
If you are eligible and interested in the opportunity to be paired with a professional mentor, please fill out this survey by clicking the link or scanning the QR with your phone by October 29,2021. 
Matches will be made in early November and the expectation is that once matched, you will coordinate a meeting with your mentor at least once a quarter.
Mentorship Signup Here:
https://docs.google.com/forms/d/e/1FAIpQLSfwbYCszHXxpBHT9OuFlHFuMzolRn1APUWkWkg3jACIKEjMRQ/viewform
If you have any questions, please feel free to email uw47north@gmail.com. We'd love to hear from you!
Thanks!
---