SUM 21: LArch 498 – Landscape Literacy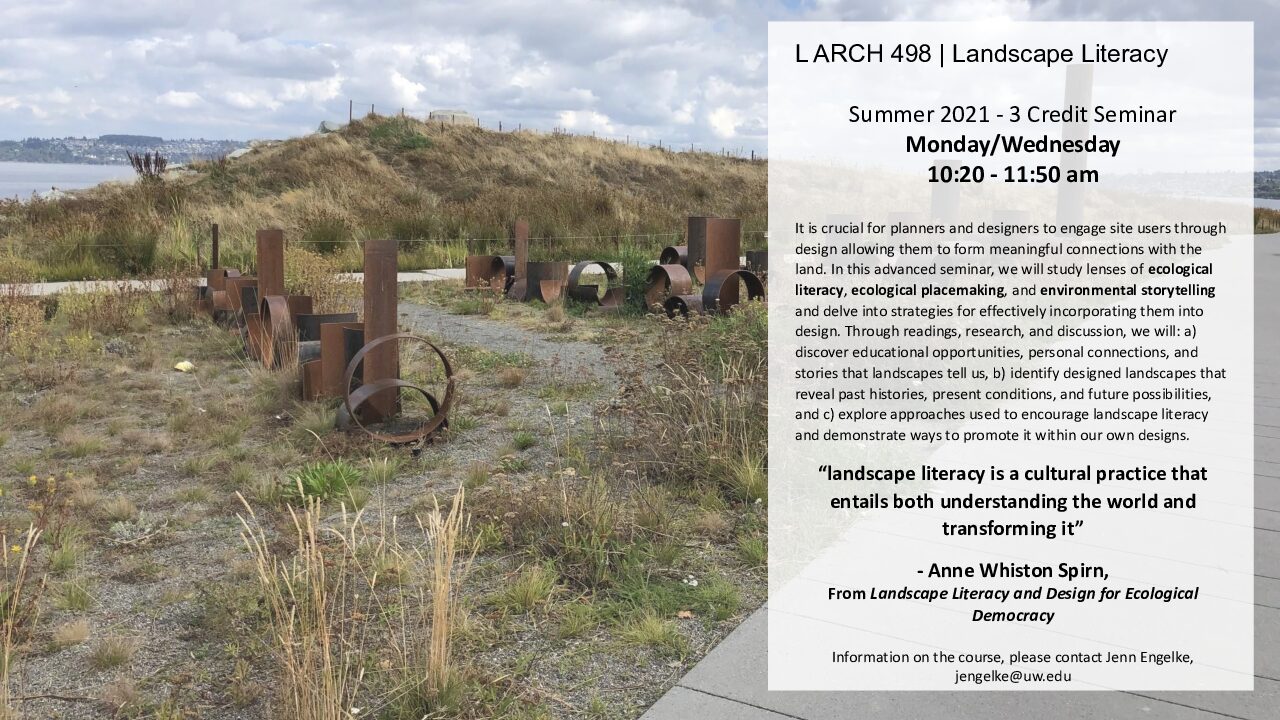 MW 1020–1150 | Full-term
Jenn Engelke
3 credits (SLN 11948)
Questions? Please contact Nick Dreher (ndreher@uw.edu)
It is crucial for planners and designers to engage site users through design allowing them to form meaningful connections with the land. In this advanced seminar, we will study lenses of ecological literacy, ecological placemaking, and environmental storytelling and delve into strategies for effectively incorporating them into design. Through readings, research, and discussion, we will:
a) discover educational opportunities, personal connections, and
stories that landscapes tell us,
b) identify designed landscapes that reveal past histories, present conditions, and future possibilities, and
c) explore approaches used to encourage landscape literacy and demonstrate ways to promote it within our own designs.
"landscape literacy is a cultural practice that entails both understanding the world and transforming it"
– Anne Whiston Spirn,
From Landscape Literacy and Design for Ecological Democracy
---