Anthropocene, preservation efforts, and Seattle's history events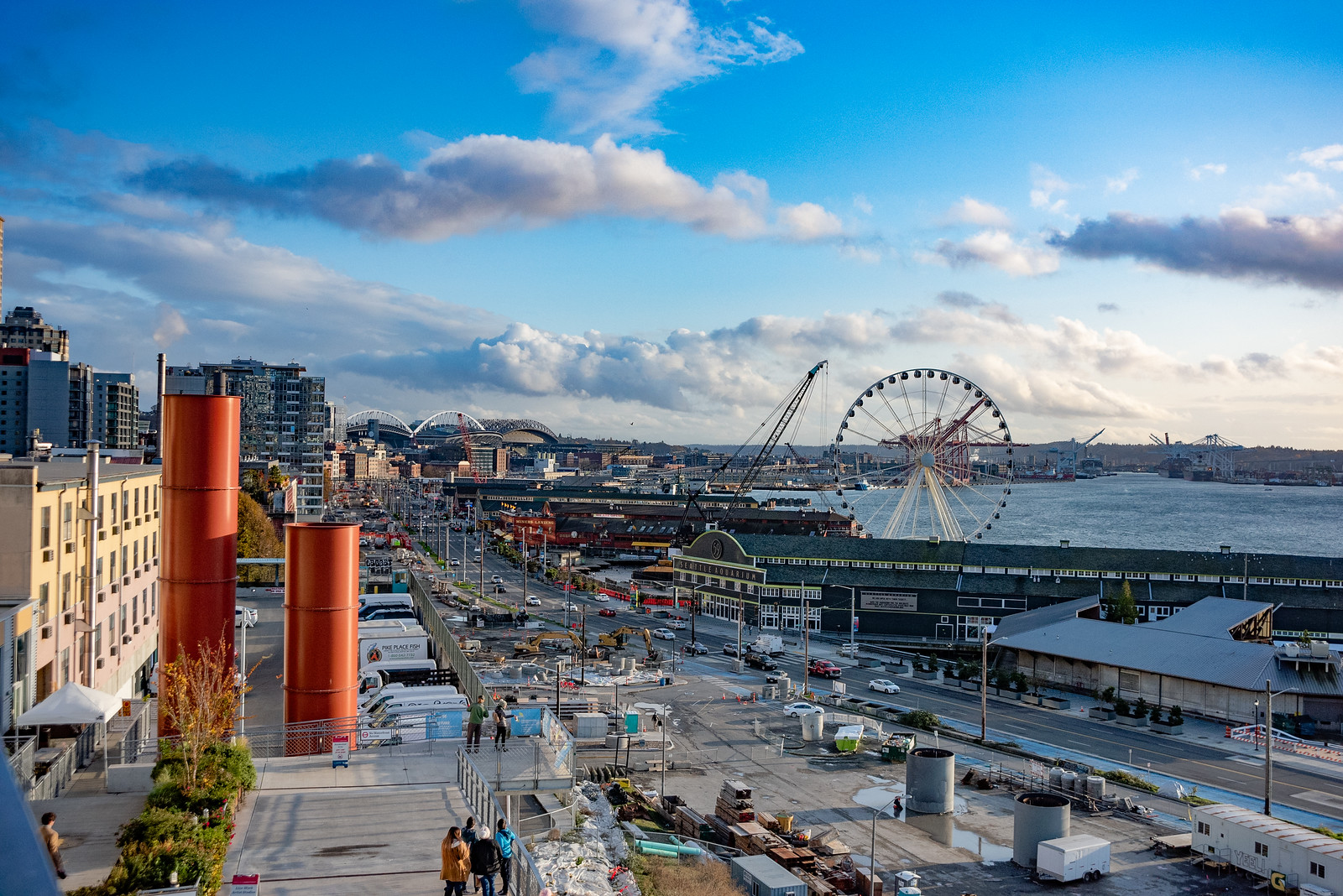 Over the next two weeks, explore diverse topics in landscape architecture, discuss the displaced institutions of Seattle, and learn about Seattle's rich history in hip-hop culture and streetcar transportation.
Urban-Related Events (For more, check out our calendar):
Tuesday – 1/12
NW Faculty Exchange presents: Stir Well | Dan Cronan w/ Kees Lokman
Join the NW Faculty Exchange in conversations that provide a thoughtful mix of thinking across diverse topics in Landscape Architecture to rouse reflection and frame action. This week, Dan Cronan from the University of Idaho and Kees Lokman from the University of British Columbia discuss the crafted landscape scenarios of change. 
6:00pm-7:15pm – Online event. Registration required.
Wednesday – 1/13
Seminar: Fearless Dispatches from the Anthropocene
Lynda Mapes is an author & reporter at the Seattle Times, where she specializes in coverage of the environment. This week, as a part of a public seminar from Advanced Topics in Environmental Studies, she will join the Program of the Environment to discuss the fearless dispatches from the anthropocene. 
4:30-5:20pm – Online event. 
Building Dialogue: Vanishing Seattle Films
Building Dialogue is Historic Seattle's bi-monthly reading and discussion group. This week, they will be joined by Cynthia Brothers, founder of Vanishing Seattle, to discuss the films and preservation efforts in Seattle. 
5:30-6:30pm – Online event. Registration required.
Wednesday – 1/20
History Café: Emerald City Hip-Hop with Dr. Daudi Abe
Hear Dr. Daudi Abe discuss his new book, Emerald Street: A History of Hip Hop in Seattle, to show how Seattle's hip-hop culture goes beyond art and music to influence politics, the relationships between communities of color and law enforcement, the changing media scene, and youth outreach and educational programs.
6:30-7:30pm – Online event. Space limited, registration required.
Saturday – 1/23
To West Seattle by Streetcar: 1916 to 1940
Join Historic Seattle for an exploration of West Seattle's streetcar history from 1916 to 1940 with Mike Bergman. This virtual lecture will cover the construction of the streetcar system and the many ways in which it influenced West Seattle's development and growth in the first half of the 20th century.
11:00-12:00pm – Online event. Registration required.
COVID-19-related resources:
Donate to the Seattle Foundation COVID-19 Response Fund
Managed by Seattle Foundation, the fund makes grants to community-based organizations that are working on the frontlines to support our region's most vulnerable communities. The Fund complements the work of public health officials and expands local capacity to address the many needs created by the pandemic.
Urban@UW strives to amplify and connect the efforts of city-focused scholars and practitioners from UW and our larger community. For many more on- and off-campus events please see our calendar; for the latest urban news check out our website, Facebook, and Twitter pages. If there are happenings or stories you would like us to share, please let us know by emailing urbanuw@uw.edu
---