Urban-Related Events: nature connection, the overground railroad, and an inside look at the Burke Museum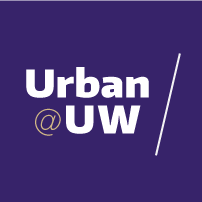 Note, we will take a break from sending Urban-related events until mid-August. Please check out our calendar to learn about events in the meantime.
Over the next two weeks, explore the importance of nature in Seattle, dive into the final days of the When Seattle Shakes exhibit, and get an inside look at the Burke Museum. 
Urban-Related Events (For more, check out our calendar):
Monday – 7/12
How Nature Nurtures Us in Seattle Parks
Join researchers and practitioners from Seattle as they explore the physical and mental health benefits of nature connection in an urban setting. Speakers for this free public virtual panel will bring their expertise from the University of Washington, BestStart Washington, Tiny Trees Nature Preschool, Seattle Children's Hospital, and Seattle Parks and Recreation.
12:30pm-1:30pm – Online event. 
Saturday – 7/17
When Seattle Shakes: Preservation and Resilience
When Seattle Shakes is an exhibit that explores how to align the goals of historic preservation and resilient design by understanding the most effective ways of protecting a city's historic building stock against earthquakes. This is the final day for this online exhibit which will include resources ranging from disaster preparedness trainings for architects to a how-to guide for creating your own disaster preparedness safety kit. 
All day – Online event.
Tuesday – 7/20
A Conversation with Candacy Taylor
Learn from Candacy Taylor, author of the bestselling book Overground Railroad: The Green Book and the Roots of Black Travel in America in this deep-dive into the legacy and history of the Green Book in the Pacific Northwest. Her multimedia presentations feature what she has learned about race, gender, class, culture, and identity on America's main streets, urban enclaves, and rural byways.
5:30pm-6:30pm – Online event. Registration required. 
Friday – 7/23
Committee on Architecture for Education: Burke Museum – An Inside Look
Join architects from Olson Kundig and distinguished guests from the Burke Museum on an inside look at the inspiration and aspirations behind the new Burke Museum. The mission of the Burke is to help everyone – curators, visitors, educators and students – make a connection with our natural world in all its complexities. 
3:15pm-5:00pm – Burke Memorial-Washington State Museum. Registration required. 
Other News and Information:
Urban@UW Research Spark Grants Application Window Open
The goal of Urban@UW's Spark Grants program is to *spark* new and emerging urban research initiatives to scope out their mission and initial research, teaching, and engagement goals. Proposals may request up to $20,000. Urban@UW anticipates funding 2 projects. Applications that include scholars whose research programs were impacted as a result of the pandemic will be prioritized. The deadline for applications is July 16. 
Urban@UW strives to amplify and connect the efforts of city-focused scholars and practitioners from UW and our larger community. For many more on- and off-campus events please see our
calendar
; for the latest urban news check out our
website
,
Facebook
,
and
Twitter
pages. If there are happenings or stories you would like us to share, please let us know by emailing
urbanuw@uw.edu
---