Call for Nominations – Outstanding Public Service Award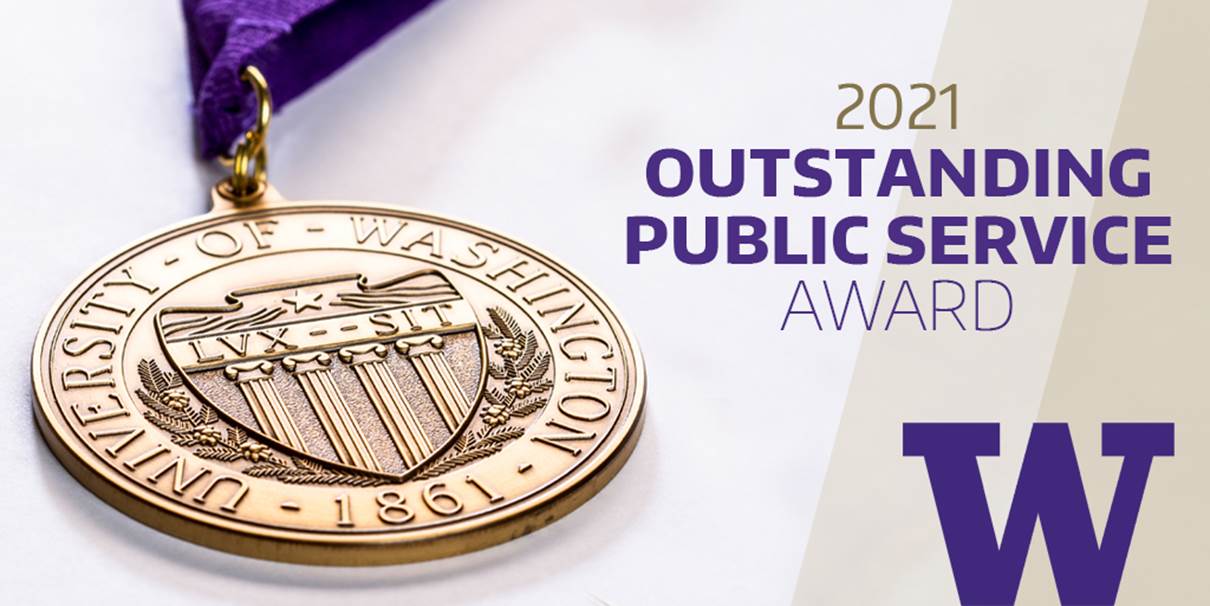 An opportunity to honor and celebrate your colleagues and/or community partners for the community-engaged work that so many in these groups do: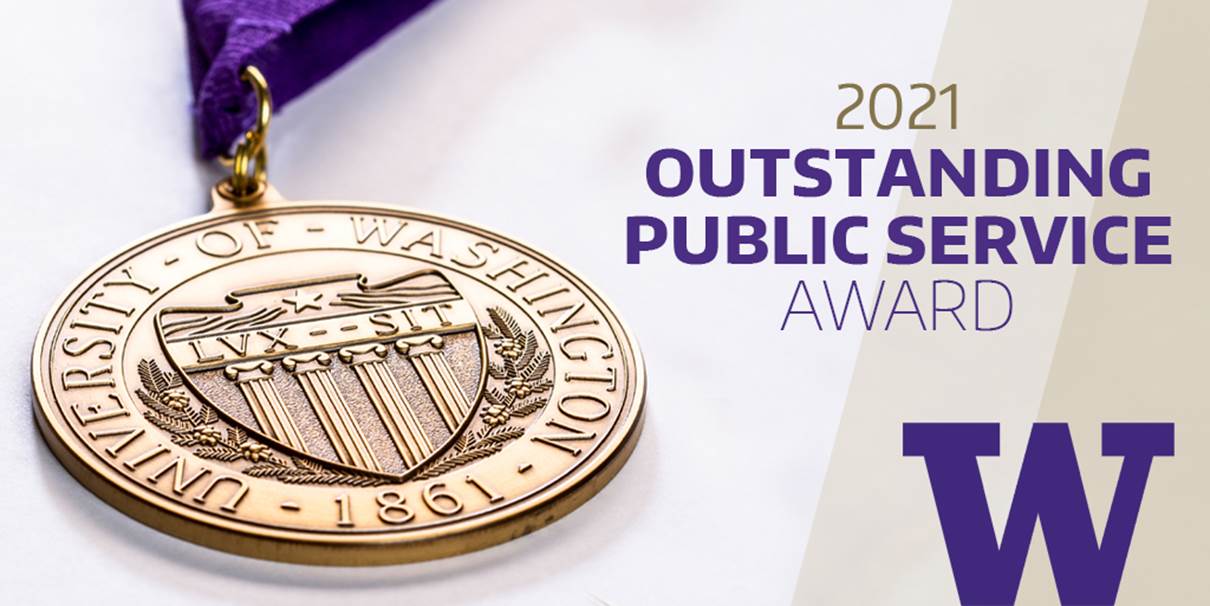 Do you know a faculty or staff member who has made exemplary contributions to the common good through public service? If so, consider nominating that person for the 2021 Outstanding Public Service Award.
 This award recognizes faculty and staff efforts to improve the quality of life locally, nationally or internationally. It is presented at the Awards of Excellence event each June and includes a $5,000 award.
 The basis for the nomination may be social, cultural, civic, education-related, or health-related achievements for work performed without compensation. It may include uncompensated consulting work within one's area of expertise, or volunteer work in other areas. The committee will consider whether the work benefits large numbers of people, significantly impacts the welfare of a few, or influences major issues. This year, special consideration will be given to pandemic-related efforts.
 Nominate a colleague or forward this message on to colleagues or community groups that may be interested in nominating an outstanding UW member for this award.
 Nominations are due Monday, Feb. 1, 2021.
 For more information, including tips for nominating and a list of past winners, visit https://www.washington.edu/provost/service-award-nominations/.
---
Awards & RecognitionCollegeFacultyOpportunitiesStaffShareTweet