Race, displacement, and Seattle urbanism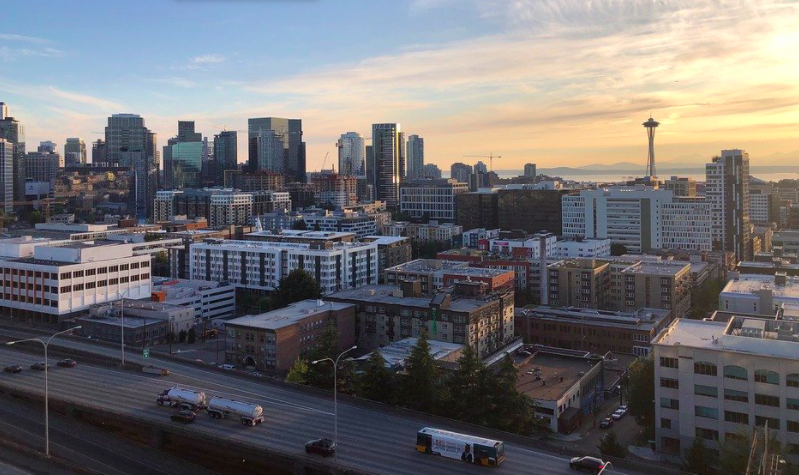 Over the next two weeks, explore race and displacement in Seattle and beyond, discuss the future of the city with local design professionals, and engage in community-focused virtual activities.

Urban-Related Events (For more, check out our calendar):
Building Dialogue: Different Tactics
Building Dialogue is Historic Seattle's monthly reading and discussion group. Engage in facilitated conversation about books on preservation and the built environment with others who share an interest — and perhaps some expertise — in the subject. Our first book is The Death and Life of Great American Cities by Jane Jacobs. This month's discussion will be on Part Four: Different Tactics, Chapters 17-22.
12:00-1:00pm – Online event. Registration required.

AIA Seattle Urban Design Forum Happy Hour + Committee Meeting
Join the Urban Design Forum for a look at AIA Seattle's plans and goals as a committee, exploring questions such as: What is a suburb? How do we renovate suburban development to be more sustainable? How are the region and the city urbanizing? How should they be? Who is moving into the city? Who is being displaced? Can gentrification be inclusive and equitable? How is technology transforming mobility? Anyone with thoughts regarding topics, speakers, or a particular curiosity regarding urban design in our region is welcome to join.
5:30-7:00pm – Online event. Passcode required.
Elisa Iturbe, Critic at Yale School of Architecture and The Cooper Union, joins UCLA Architecture and Urban Design as part of their 2020-21 lecture series. Iturbe teaches studios and courses on the built environment and carbon modernity, and she is also co-founder of the firm Outside Development, a design and research team that considers race, class, labor, and capitalism alongside form, proportion, and the production of urban fabric.
12:00-1:00pm – Online event. Registration required.

CSDE Panel: Displacement in Historically Black Neighborhoods
Join UW faculty and Seattle community advocates for a moderated panel discussion on urban displacement in historically Black neighborhoods. Donald King and Rachel Berney will present "Building Beloved Community: The Nehemiah Initiative in Seattle"; Lynne Manzo, Kristin McCowan, and Inye Wokoma will present "The Politics of Belonging: The Experience of Place & Anti-Displacement Strategizing"; and Anaid Yerena will present "The Social Function of Property and Affordable Housing".
12:30-1:30pm – Online event. Registration required.
Saturday 11/28

EXHIBIT: Barbara Earl Thomas – The Geography of Innocence
Seattle-based artist Barbara Earl Thomas draws from history, literature, folklore, and biblical stories to address what she calls the plagues of our day, from pervasive violence against Black men and youth, to gun violence, to the climate crisis. In this exhibition, the artist will create an immersive environment of light and shadow—inhabited by large-scale narrative works in cut paper and glass—that addresses our preconceived ideas of innocence and guilt, sin and redemption, and the ways in which these notions are assigned and distorted along cultural and racial lines.

10:00am-5:00pm – Seattle Art Museum (1300 1st Ave, Seattle, WA 98101)
COVID-19-related resources:

Donate to the COVID-19 Relief Fund for Undocumented Individuals in WA
Our undocumented community is one of the most vulnerable populations during the COVID-19 pandemic in Washington State. This fund seeks to provide direct economic support to individuals and families during the "Stay Home, Stay Healthy" order. Join us today to ensure we are able to collectively reach our goal of $10,000,000 to support over 10,000 families. Donations will go directly to families in need.
---
ARCHCEPCMCollegeGraduateLARCHPh.D.REStaffStudentsUDPShareTweet