Arch 507 students at HDC Affordable Housing Week, May 13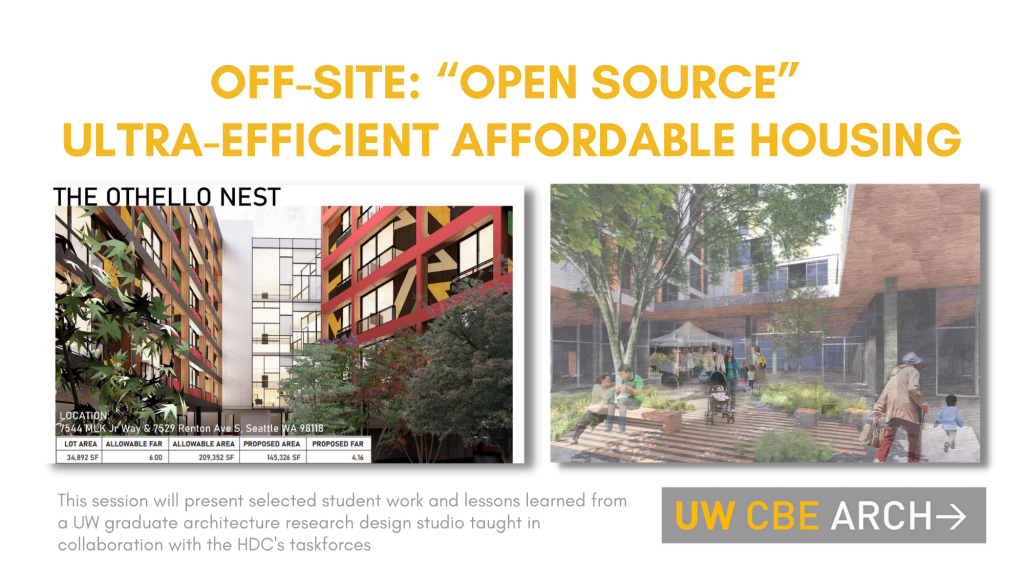 Students from last quarters Arch 507 research studio/seminar will present their work and finding at the Housing Development Consortium's annual Affordable Housing Week on Thursday, 5/13 from 1:30-2:30.
This session will present selected student work and lessons learned from a UW graduate architecture research design studio taught in collaboration with the HDC's Off-Site Construction Task Force, Exemplary Buildings Task Force and HDC members. The studio explored the use of volumetric, modular construction and high performance building strategies using four affordable housing projects currently in development as case studies.
Register at web link above.
---