Architecture competition: a community center + small urban interventions in a post-disaster situation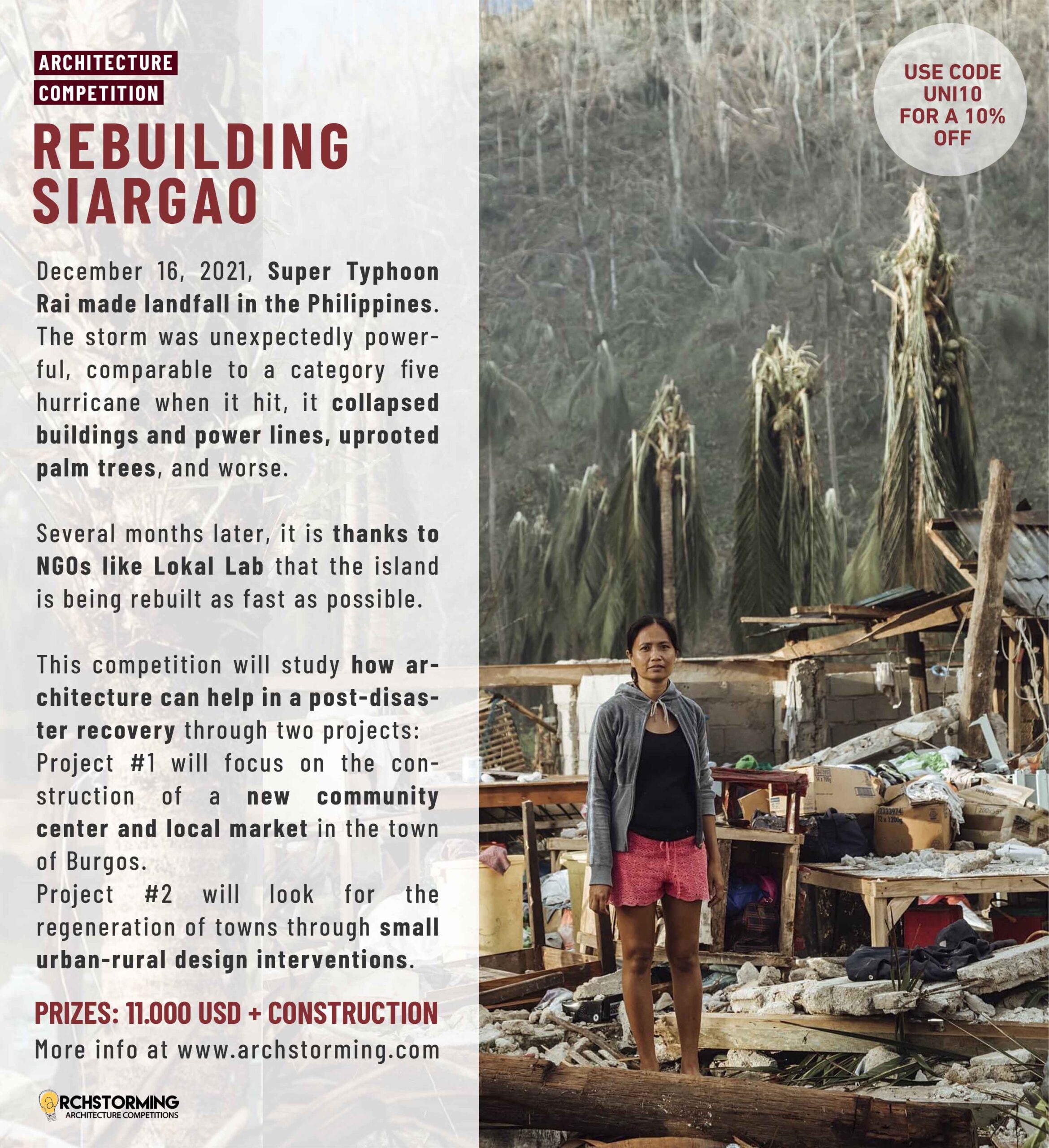 For the first time, we are launching an architecture competition in Asia and we are very happy to invite 
University of Washington's students to be a part of it.
 As you may already know,
our competitions are focused on humanitarian issues and are
open to students
. In this case, we will be working in Siargao, Philippines. Unfortunately, a typhoon comparable to a category five hurricane destroyed the whole island and local NGOs are working day and night to rebuild everything as fast as possible. Within this context, they want to build better this time and this competition will study
how architecture can help in a post-disaster recovery
. The competition will be divided into two projects, Project #1 will focus on the construction of a new typhoon-resistant community center 
+ market that can eventually work as an evacuation center. Project #2 will look for the regeneration of towns through small urban-rural design interventions.
The winning proposal for the community center, as well as three urban interventions, will be built
.  Which means that
 students can have the chance to see their projects built in real life. 
We are also offering a 10% discount in the registration to 
University of Washington's students. They just have to use the code UNI10 in the checkout process. 
---