Architecture competition: Learning Center in Mozambique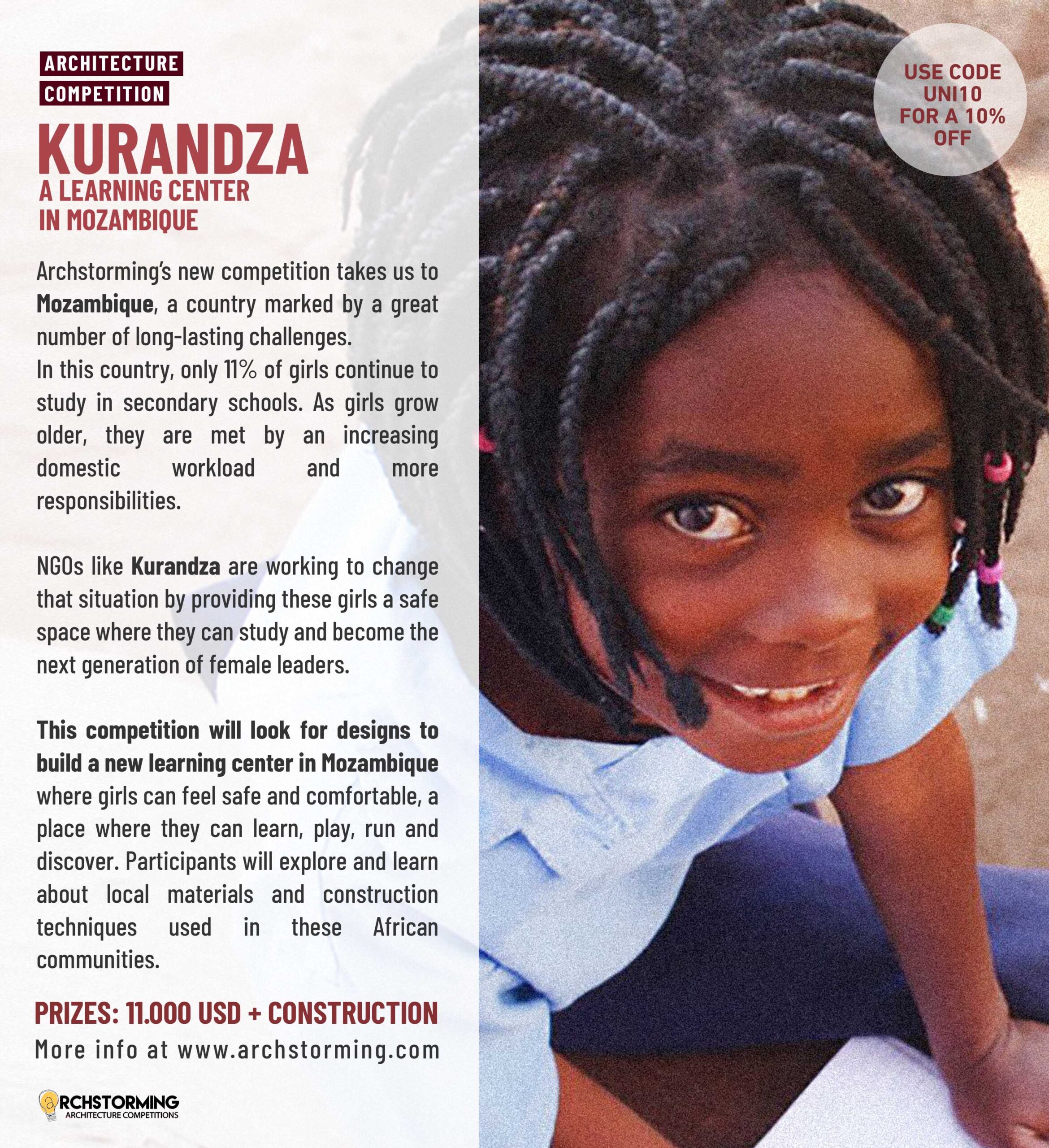 We are very happy to launch an architecture competition in partnership with the California-based NGO Kurandza. An organization working in Mozambique that is determined to provide girls and women from that country a safe space where they can study and become the next generation of female leaders.
We have been organizing competitions for a few years now and some of the projects are already being built or even finished. We've recently ended a volunteer trip in Senegal where 16 participants of our previous competitions travelled to collaborate and learn firsthand about the traditional construction techniques. You can find more info here.
In this case, we think that summer break can be a great occasion for 
University of Washington's students to participate in a humanitarian competition. As said, the winning proposal will be built , which means that students can have the chance to see their projects built in real life.
We are also offering a 10% discount in the registration to 
the students. They just have to use the code "UNI10" in the checkout process.
---