ARCHITECTURE IN ROME 2021: Q+A Session, Feb. 17, 12pm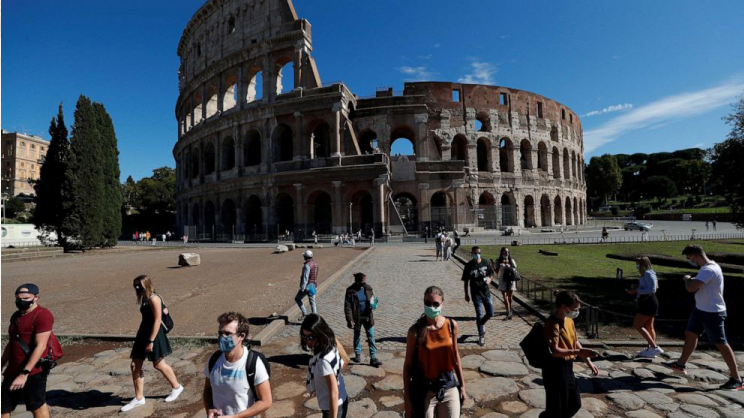 If you are interested in the Architecture in Rome program, there will be a Q+A session this Wednesday at noon.
ARCHITECTURE IN ROME 2021: Q+A SESSION
Wednesday, February 17 @ Noon
Zoom link: https://washington.zoom.us/j/91942287112
---
Click here for Program Information & Application on the UW Study Abroad site.
Questions?  Email Brian McLaren, bmclaren@uw.edu
This Autumn 2021 full quarter abroad program will offer the following 15 credits for graduate students:
ARCH 506: Design Studio (6 credits)
The design studio will draw upon the knowledge gained in the urban fieldwork, history and theory, and representation classes to propose a project that will engage contemporary issues around health and safety in Rome in the aftermath of the Covid-19 pandemic. While the basic challenge of the design project will be shared across the two sites, we are interested in the difference between health and safety issues related a boundary condition and those connected with the ancient center. There will be regular pinups of design work and sketchbooks and a final review and exhibit at the end of the quarter.
ARCH 491: Architectural Studies Abroad – Representation (3 credits)
The representation course will consist of drawing and sketching that is directly tied to the three other classes. Students will be required to keep a sketchbook/journal, execute drawings for the history and theory class and work with drawings in the urban fieldwork and studio courses. There will also be special assignments on fieldtrips.
ARCH 495: Architectural Studies Abroad: History and Theory (3 credits)
The history and theory course will consist of on-site lectures, walking tours and visits to significant sites in Rome and on the field trips. Students will be required to record these experiences in their sketchbook/journal as well as do an individual research project of a building or site in Rome using a combination of library work and on-site observation.
ARCH 496: Architectural Studies Abroad: Urban Fieldwork (3 credits)
The urban fieldwork course will involve brief faculty lectures followed by closely guided group analysis of the transportation, accommodation and support infrastructure for health and human safety, thereby providing the background for the main studio problems. These groups will be required to produce maps, drawings and other analytical representations of the different areas of the city to develop an understanding of Rome's rich urban and architectural history.
---