Architecture of Equity event, Thurs. 10/21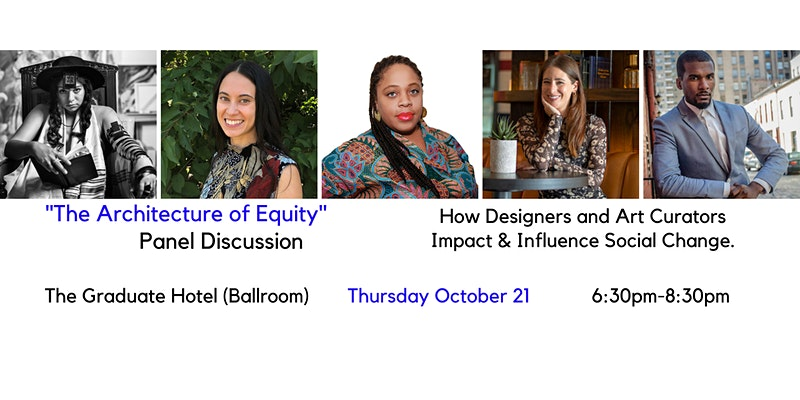 The Architecture of Equity: How Designers and Art Curators Impact Social Change is an exciting and timely panel discussion moderated by Rachel Gallaher of GRAY magazine. 

GRAY explores the global design landscape through compelling and authoritative content around architecture, interiors, art, design, and culture.

 

The panel will be hosted this Thursday October 21 at Graduate Seattle hotel (630pm), located in the University District, and features a diverse group of experienced curators and designers who will discuss the roles and responsibilities that creatives have in shaping the conversation around social equity/equality.

---
ARCHEquity Diversity and InclusionEventsFacultyLARCHStudentsShareTweet