Ask the PAC! Pizza Kickoff on Friday 4/8 | 5:30-6:30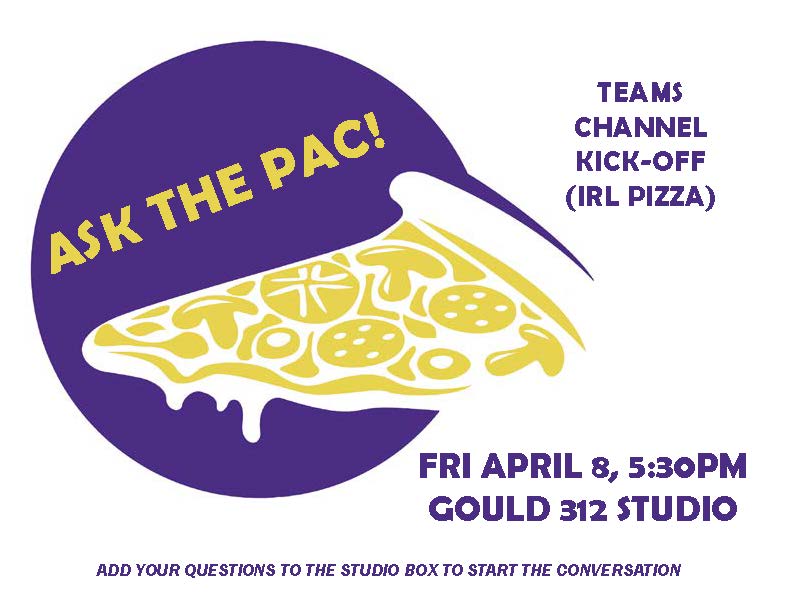 The UWLA Professional Advisory Council (PAC) has set up an "Ask the PAC" Teams Channel, which is intended to provide a communication line for students to ask questions related to the study and practice of landscape architecture.
To kick-off this resource we're having an analog "Ask the PAC" event with pizza (get those questions into the box outside our office!)
Grab a drink in Gould Court and come up to 312 for pizza and conversation with PAC members from the Research and Education & Student Support Committees.
Hope to see you there!
---