Attention Students: Part-Time Job Opportunity with CBE's Diversity Council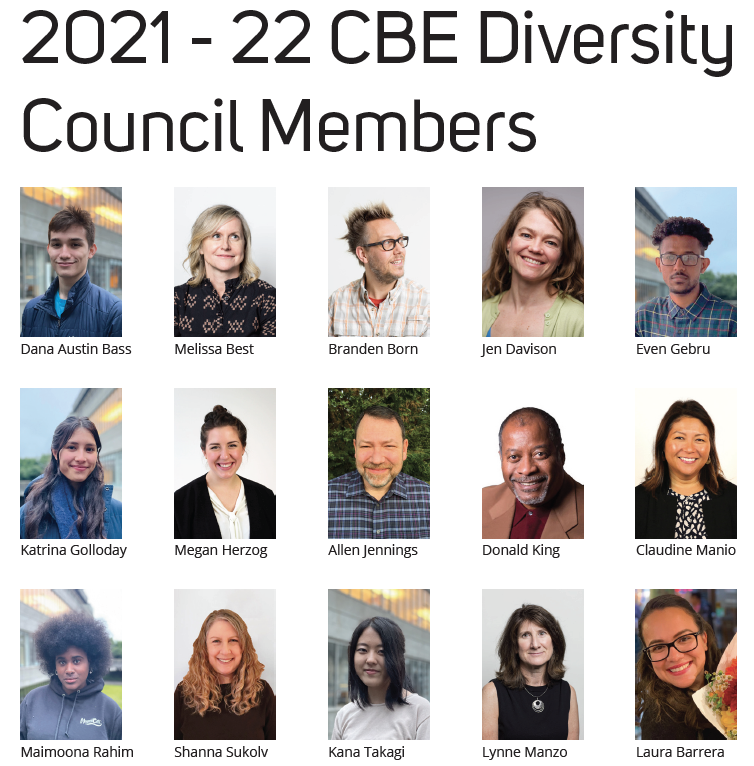 Student Worker Job Opportunity – Apply by April 29th, 2022
The CBE Diversity Council, revamped in Spring 2021, is made up of faculty, staff, and students. The mission of the CBE Diversity Council is to guide the College in matters of social justice, diversity, equity and inclusion, to offer resources to students, staff and faculty around those issues, and to foster a supportive and inclusive environment in which all members of the college community can thrive.
We are searching for a Part-Time Administrative Coordinator that will work closely with the DC Co-Chairs, Lynne Manzo and Laura Barrera, to support the work of the Council.  This will be a paid, hourly position.  More details below.  Please submit an application via email by Friday, April 29th, 2022.
View Frequent Asked Questions HERE
Interested in applying or have questions? Contact CBE_DCchairs@uw.edu!
---
ARCHCEPCMCollegeDiversity & InclusionEDIEquityEquity Diversity and InclusionFacultyGraduateJobsLARCHOpportunitiesPh.D.REStaffStudentsTransfer StudentUDPUndergraduateUndergraduatesShareTweet