BAM Biennial 2021: Arch & Urban Design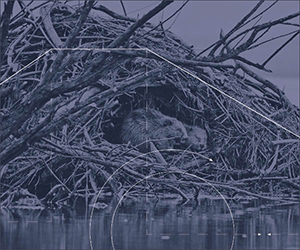 In 2010, Bellevue Arts Museum launched the BAM Biennial, a juried exhibition which focused on the work of established and emerging Northwest artists, craftspeople, and designers, with an emphasis on new work. Every two years, Bellevue Arts Museum has designated a new focus of exploration, be it a specific medium, technique, process, or theme in art, craft, and design. In 2018, it was decided that the fifth edition in the series, BAM Biennial 2018: BAM! Glasstastic would be the last Biennial to focus on a single given material. After five different media—fiber, clay, wood, metal, and glass—the next five Biennials will instead examine specific fields and areas of studies within the realm of art, craft, and design. 
The 2021 BAM Biennial will kick off this new format—marked by a gap year in the Biennial's schedule—by inviting designers, artists, and makers of all kinds to submit proposals for exhibition at BAM that interrogate fields of architecture and urban design. 
With the Eastside being connected to Seattle through a light rail extension in 2023, Amazon's HQ2 project in downtown Bellevue, Bellevue Arts Museum—itself a signature and important piece of the architecture of King County—seeks to promote a discussion on the essential role of effective and equitable design in what seems to be an ever-expanding urban environment. 
The events of 2020 have underlined that Western society's assumptions around the utility and progression of the city are precisely that: only assumptions. They can be subject to the challenge of a pandemic, imperatives of long-ignored injustice, or the excessive imposition of state power. The upheavals of recent months have highlighted challenges in the way that we think of architecture and urban design. Should sustainability and density be continually reassessed to respond appropriately to the issues of tomorrow? Are we striving to create places to live and work that aims to be harmonious, equitable, and true?
BAM is seeking Northwest architects, designers, artists, craftsmen, and makers of all kinds working in the fields of architecture and urban design for a discussion, examination, and celebration around this most crucial and timely question.

CALENDAR OF IMPORTANT DATES 
September 30, 2020: Call for Entries 
January 1, 2021: Deadline by which all entries must be received
End of February 2021: Selected artists to be announced and notified
End of October 2021: Artwork arrives at BAM, delivered or shipped by artists
November 2021: Exhibition opens
April 2022: Exhibition closes
Late April 2022: Artists pick up work or arrange for return shipping

BAM BIENNIAL AWARD
Once the exhibition is mounted, BAM Curatorial staff will review the exhibition and award one recipient with a $1,500 cash prize plus the opportunity for a solo exhibition at Bellevue Arts Museum within 2 years.  
---
AlumniARCHAwardsCompetitionsEventsExhibitsFacultyOpportunitiesPACStudentsUDPShareTweet