BCRA Career Week 11/9-11/11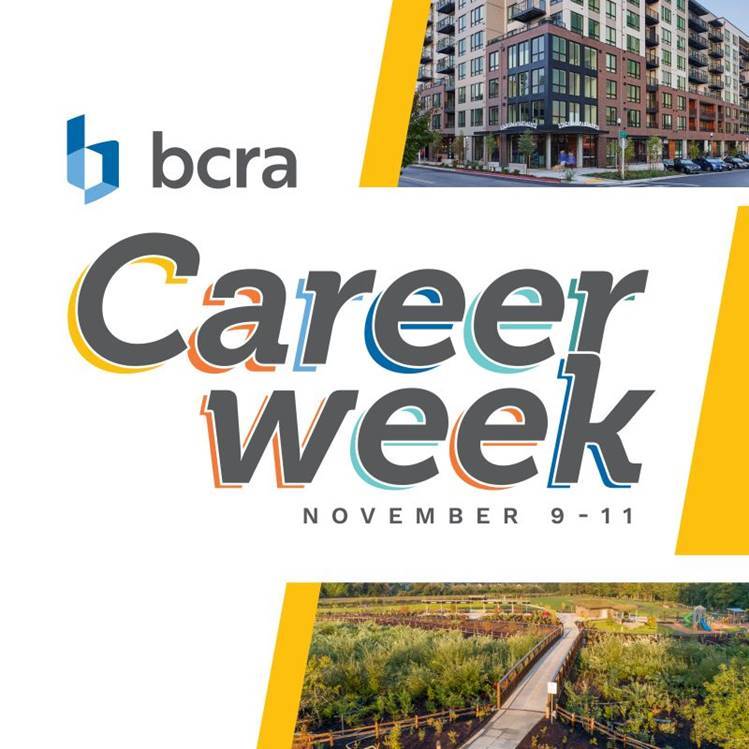 Are you a #collegestudent or a recent #grad within the last two years?
Are you looking for information on joining the A&E industry, or what it would be like to #intern at an #architecture or #engineering firm?
Join us for BCRA Career Week 2020! We are offering three days of sessions that cover everything from what to put on your resume/LinkedIn to what you SHOULD expect from an internship at a firm like BCRA. We hope you'll join us for this inaugural event led by team leaders in each discipline.
Register here: https://lnkd.in/gDu9NNm
For more information, contact Tauna Johnson, either here on LinkedIn or at tjohnson@bcradesign.com.
#careerweek #internship #intern #hiring2020 #designtoinspire #tacomawa #team #celebrate #resume
---
AlumniARCHCEPCMCollegeEventsGraduateJobsLARCHOpportunitiesREStudentsUDPShareTweet