BCRA Career Week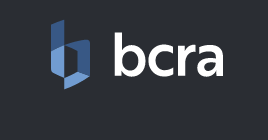 Join us for BCRA Career Week 2020!
Are you a college student or a recent grad within the last two years?
Are you looking for information on joining the A&E industry, or what it would be like to intern at an architecture/engineering firm?
We are offering three days of sessions that cover everything from what to put on your resume/LinkedIn to what you SHOULD expect from an internship at a firm like BCRA. We hope you'll join us for this inaugural event, led by team leaders in each discipline.
DATES AND TIMES:
November 9th from 9-11 AM: Navigating Next Steps After College; Your Portfolio; Q&A
November 10th from 3-5 PM: How to Attack Your First Internship or Job With Curiosity; Your Personal Brand and Resume; LinkedIn: How to Use It and How to Engage with Companies; Q&A
November 11th from 1-3 PM: How to Find the Right Company for You; All Things BCRA; Ask Us Anything Panel
By registering, you are enrolled in all three sessions.
---