Masks, Dubs, and…. HEAT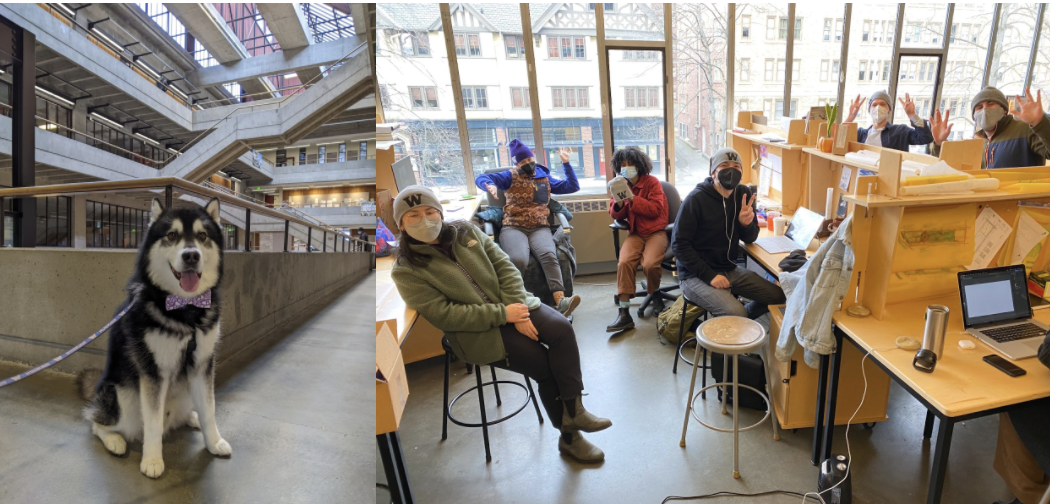 Dear CBE Faculty & Staff,
Next week we welcome Spring and I'm looking forward to the new beginnings and growth that it brings.
Spring quarter brings a new phase for all of us at UW. As shared in the message from President Cauce and Provost Richards, classes and experiences will continue to be held largely in person and there will be changes to UW's mask policies. Masks will become optional inside most University facilities starting March 28, the first day of spring quarter. 
The update in the masking policy – along with an anticipated update in regulations from state Labor and Industries next week—will require updates to other related policies, including event guidance. EH&S is currently prioritizing these policies for reviews and changes. UW aims to have all relevant policies updated prior to when the new mask policy goes into effect on March 28. 
Because many people will be returning to campus from travel over spring break and given the greater mobility we will be seeing more generally, we strongly recommend wearing masks indoors during the first two weeks of spring quarter. We also remind you to monitor yourself daily for symptoms and stay home if you are sick. It's also strongly recommended to get tested after travel. While optional, we continue to welcome and encourage mask wearing during spring quarter. People need to or choose to wear masks for a wide range of reasons and we should not make assumptions. It is critical that we respect their needs and choices.
Similar to previous quarters, I ask that instructors  remain flexible when addressing student absences due to illness or other coronavirus-related disruptions, including the need to quarantine or because of closures to caregiving services that may affect students who are caregivers. And while instructors should work to find typical and appropriate ways for students to make up missed coursework, please recall that you are not required to provide a remote option for classes that are being taught in person.
While Dubs II enjoyed a frigid Gould Hall and students have nice warm hat souvenirs of surviving Gould Freeze 2022, I'm happy to share that the part needed to fix the heat exchanger has arrived and is scheduled to be installed this week. It will take a few days to install and calibrate, but we'll soon have heat back in Gould!
Thank you for your continued flexibility and grace as we navigated yet another unexpected challenge. Wishing you a refreshing spring break and look forward to a strong spring quarter.
Yours,
Renée
---