You're Invited: Become a CBE Ambassador for Husky Giving Day!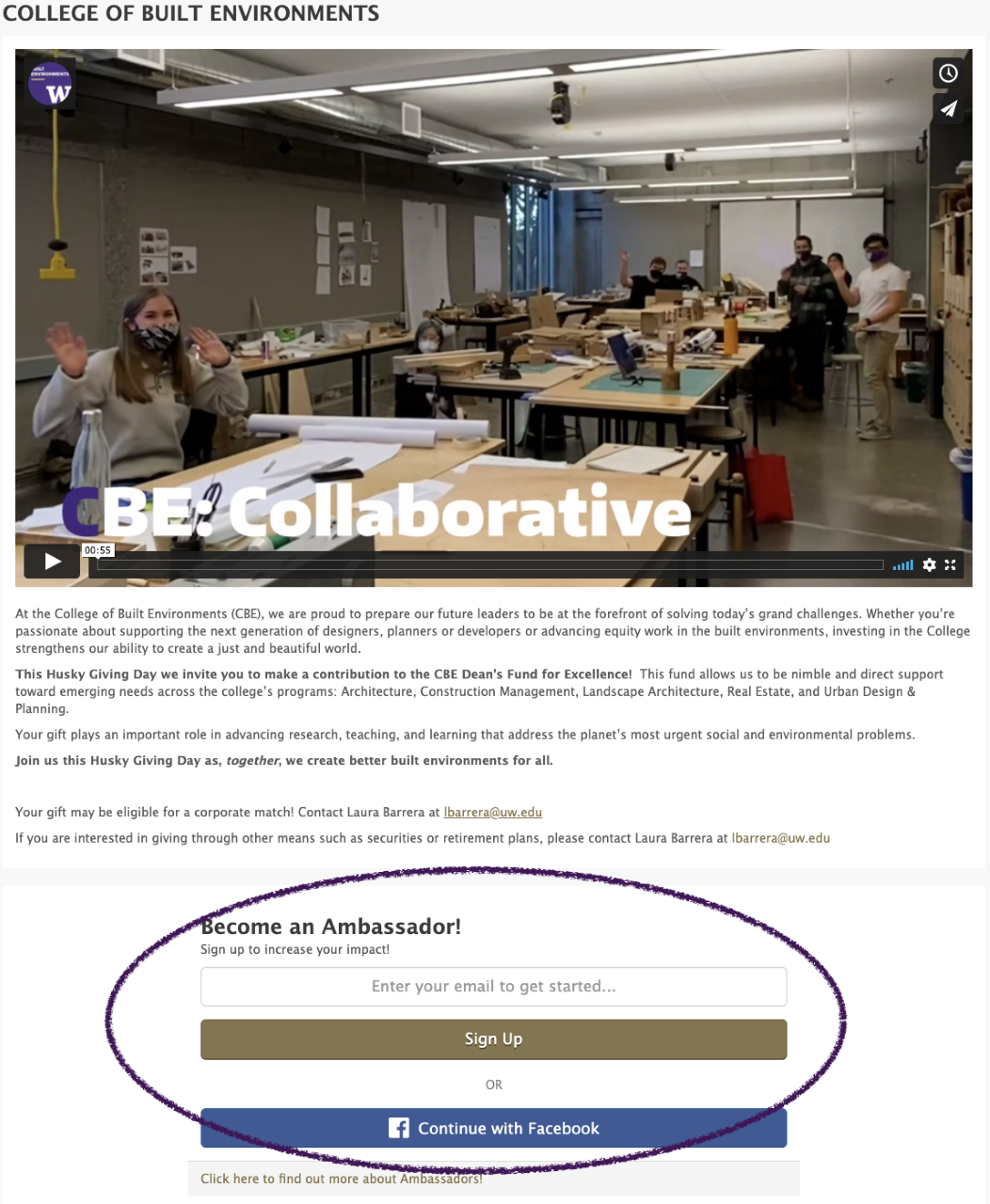 Dear CBE Faculty & Staff,
Husky Giving Day is 16 days away!
  This year we are focusing on the 
CBE Dean's Fund for Excellence
 that provides flexible funding in support of emerging needs across the college.  Examples include: unexpected costs for added classroom technology during the pandemic, supplemental funding used in student recruitment efforts, gap funding to support the CBE Diversity Council, and more! 
We hope to count on you to help amplify this campaign over the next few weeks and especially on April 7, 2022!
Please read on to learn how you can get involved.
Help share our message far and wide by becoming a CBE Ambassador.  
As an ambassador, we would ask you to help promote Husky Giving Day by posting on your social media accounts, sending emails, and sharing CBE's messages at a pace that suits your schedule leading up to and on April 7th.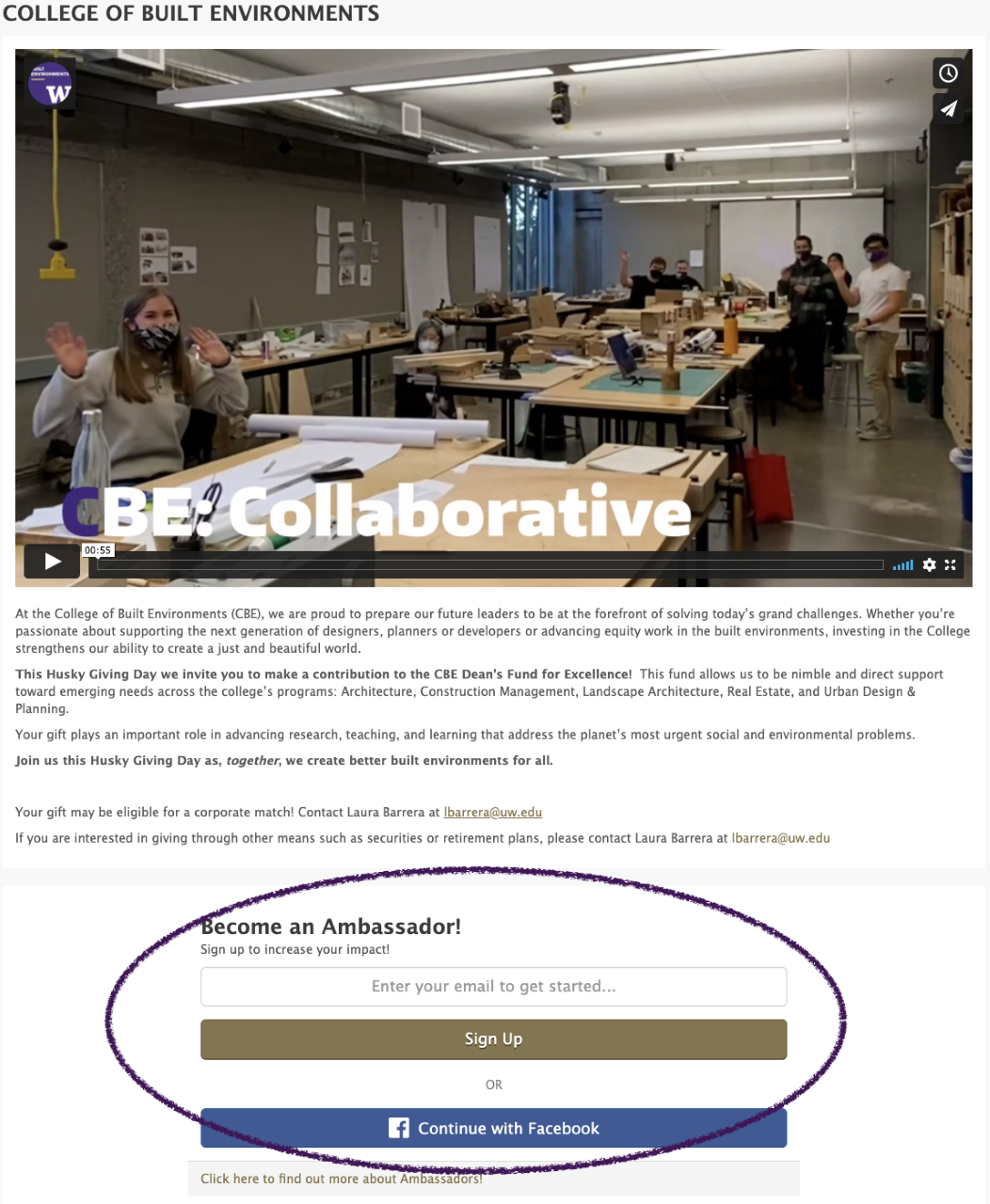 Ambassadors will be provided access to unique social media graphics, a personalized URL to track their individual impact on Husky Giving Day, and get updates directly from the Giving Day team.
Looking for other ways to support?
Temporarily update your email signature with Husky Giving Day information like mine below!

Follow CBE Social Media Accounts and share our posts now through April 7th:

Share the Bulletin Post about Husky Giving Day

Use the hashtag #HuskyGivingDay and tag College of Built Environments on any of your social media posts

Encourage your departments and students to help get the word out too!
No matter how you choose to engage, we appreciate your partnership and support this Husky Giving Day!
Thank you!
Laura + CBE Advancement Team
Laura Barrera | she/her
Assistant Director, Advancement Services
College of Built Environments
Box 355726 | Seattle, WA 98195 
(o) 206-221-2789 | (f) 206-543-2463 

#HuskyGivingDay is coming up on April 7th!  Join us for 24 hours of opportunities to celebrate and support CBE.  Mark your calendar and follow College of Built Environments on social media to get involved!

The University of Washington acknowledges the Coast Salish peoples of this land, the land which touches the shared waters of all tribes and bands within the Suquamish, Tulalip and Muckleshoot nations.  We acknowledge the people – past, present, and future – of the Dkhw'Duw'Absh, the Duwamish Tribe, the Muckleshoot Tribe, and other tribes on whose traditional lands we study and work.
---