Burroughs Wellcome Fund Climate Change and Human Health Seed Grants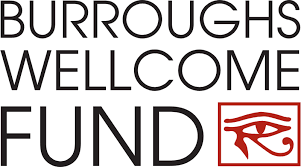 The Burroughs Wellcome Fund aims to stimulate the growth of new connections between scholars working in largely disconnected fields who might together change the course of climate change's impact on human health. Over the next two years, we will dedicate $1M to supporting small, early-stage grants of $2,500 – $50,000 toward achieving this goal.
Proposals will be accepted on a rolling basis through August 30, 2023. A review will be conducted quarterly. After each quarterly review, we will support, decline, or send proposals back to applicants for revision, but may hold some proposals over for a future review. Recommended revisions may include suggestions that separate groups of applicants submitting similar proposals work together to develop a single proposal or that applicants consider becoming involved in efforts aligned with work funded in earlier quarters.
Accepting proposals 12/15/21 – 8/30/23 on a rolling basis
---
CollegeFacultyFundingOpportunitiesResearchSustainabilityShareTweet