Call for Applications ☀ UC Berkeley Summer Design Opportunities for University of Washington architecture students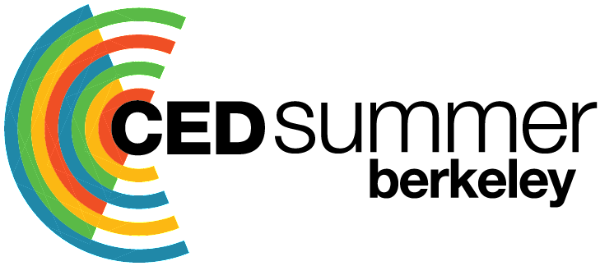 I'm reaching out to you from the UC Berkeley College of Environmental Design's Summer Programs Office because students from your department have expressed interest in our immersive summer design programs in previous years.

We offer two programs that would be particularly relevant to your architecture students: Disc* and [IN]ARCH ADV.
Disc* (Design & Innovation for Sustainable Cities) is geared toward currently enrolled undergraduates interested in an interdisciplinary approach to the challenges of global urbanization, incorporating elements of architecture, urban design, landscape architecture and city planning into its curriculum. 
[IN]ARCH ADV is designed for architecture students who are considering applying to M.Arch programs in the near future and want to take a deep dive into portfolio development in an intensive virtual studio environment. 
Below is a call for applications that can be forwarded as an email or shared as a link: 
https://mailchi.mp/berkeley/cedsummerdesign2021.
We hope to see more University of Washington students in our virtual campus spaces this summer!

Thanks and best,
Chrissie Bradley
Director of Global & Summer Programs
College of Environmental Design
University of California, Berkeley
Study architecture and design at Berkeley from anywhere!
UC BERKELEY COLLEGE OF ENVIRONMENTAL DESIGN'S SUMMER ARCHITECTURE PROGRAMS ARE OPEN FOR APPLICATIONS!
"Now more than ever there is a need for resilient design and planning in our cities in response to unprecedented challenges of climate change, global pandemic and social inequities. Virtual CED Summer Programs bring together students and practitioners from around the world in a virtual space to reframe these challenges as opportunities for innovation." 
– Program Director Gabriel Kaprielian
As we continue the virtual learning format this summer, our curricula will utilize immersive technology – including virtual and augmented reality – to explore the potential of digital platforms for creativity and collaboration. The Disc* and [IN]ARCH ADV programs will combine online visual communication tools with synchronous and asynchronous instruction, to create a cohesive and rigorous learning environment that is accessible to every student. All participants who satisfy the program requirements will receive a Certificate of Completion and credit on an official UC Berkeley transcript.
[IN]ARCH ADV PROGRAM OVERVIEW
[IN]ARCH ADV is an intermediate architecture studio within the Summer [IN]STITUTE in Environmental Design formulated to push the boundaries of architectural thinking and design. The studios are formal, intensive and structured for experimentation with physical ideas. With support from faculty mentors, participants spend six focused weeks refining their skills and developing their portfolio, emerging from the program with a competitive application for applying to graduate architecture programs. An undergraduate degree in architecture or current enrollment in an architecture program is required. 
DISC* PROGRAM OVERVIEW
Disc* (Design & Innovation for Sustainable Cities) explores an interdisciplinary and multi-scalar approach to the design and analysis of urban space. Throughout the five weeks of studio sessions, lectures, seminars, and workshops, Disc* students engage in the discourses of urban innovation and gain hands-on experience in design. Currently enrolled undergraduates with all levels of experience in design are welcome.
"My experience with DISC* was amazing. I do not have the words to express my gratitude towards Gabriel, Reagan, Lindsay, and Dewi. They teach with dignity and grace.
As a recent graduate from a Urban Studies/Planning program, I truly believe that I have learned more about architecture, urban design, and Rhino during my five weeks in DISC* than in my entire college career!
I loved how hands-on (virtually, of course) the program was and although it was online, the knowledge gained from the program outweighed that. Upon completion of my final project, I am excited make finishing touching to add into my portfolio as I begin looking for full-time positions and, eventually, apply to graduate school.
It was truly an amazing experience and I thank you all for the work and thought that was put into the program!"
HOW TO APPLY
To be considered for either program, you must submit the following by the application deadline:
Please note: with the exception of [IN]ARCH ADV, no prior experience in environmental design is necessary for eligibility.
A strong CED Summer Program application contains the following:
Thoughtful, articulate responses to the essay prompts.
Transcripts and GPA that show evidence of academic rigor and intellectual curiosity.
A CV/resume that indicates a combination of academic and professional or volunteer experience, regardless of field.
English language proficiency (in exam scores and quality of the written statements from international applicants).
Meet Gabe, Disc*2021 Director
Gabriel Kaprielian is a designer, urbanist and artist based in the Bay Area. His professional experience includes traditional architecture practice with award-winning firms, socially-focused architecture as a Design Fellow with Architecture for Humanity, urban design in the public sector, and as an Artist-in-Residence at Autodesk's Pier 9 Workshop.
With degrees in both architecture and city planning, his creative work and research focus on resilient cities, sustainable design, emergent technologies, and digital fabrication. Gabriel has lectured at a Cal Poly, California College of the Arts, UC Berkeley, and is currently Assistant Professor of Architecture at Temple University.
Gabriel holds a BArch from Cal Poly in San Luis Obispo, CA, and an MArch and MCP from UC Berkeley.
David returned to California to set up his architectural practice after spending four years in Tokyo as a Monbukagakusho Fellow in the Tsukamoto Laboratory at the Tokyo Institute of Technology. During this time David worked with numerous Japanese architects, including Toyo Ito, SANAA, Atelier Bow-Wow, Junya Ishigami, and Go Hasegawa. David spent the two years prior working for Mansilla+Tuñón Arquitectos in Madrid.
David received his MArch from the Princeton University School of Architecture, where he was awarded a fellowship to conduct thesis research in Iceland. David received his BFA from Otis College of Art and Design, where he graduated as valedictorian of his class.
David has taught architecture and architectural theory at Princeton University, UC Berkeley, and California College of the Arts. He is Director of Atelier DOA.
Study architecture and design at Berkeley from anywhere!
IMPORTANT DATES
 

December 15: application opens
May 15: application deadline
August 6: Disc* program ends

 
August 13: [IN]ARCH ADV program ends

 
TUITION + FEES (approximate)
domestic student: ~$4,500
A small handful of partial need-based stipends are available. Submit your program application through slideroom to be considered for a stipend.
---