CALL for Applications: Drawing in Design Workshop with Ann Marie Schneider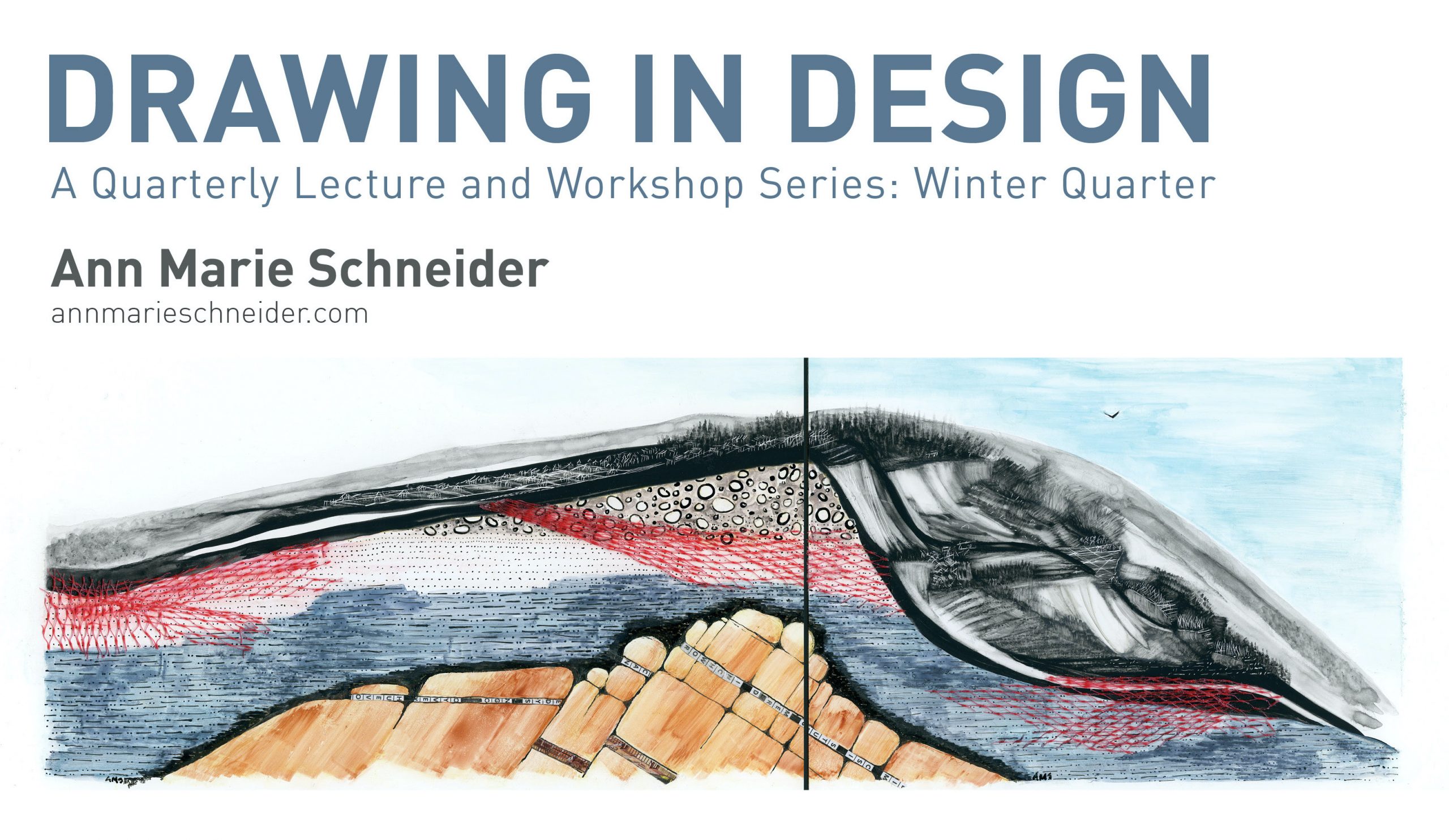 DRAWING IN DESIGN WORKSHOP
JANUARY 28 – 30, 2022
Drawing offers a practice for thinking and an important mode of communicating ideas in design. Since 2016 the Department of Landscape Architecture, in collaboration with our professional partners, has convened a quarterly series of public lectures and weekend workshops for students that focus on representation in design.
This winter's workshop will be led by Ann Marie Schneider (annmarieschneider.com). The workshop will convene the weekend of January 28-30. To enroll in this workshop you must be available for the entire weekend, from 5:00pm on Friday January 28, to 3:30 pm Sunday January 30, 2022.
SIGN UP by FRIDAY December 17th at: https://forms.gle/UBLxMsMfeaCN7yto6
If you have questions, please contact Ken Yocom at kyocom@uw.edu. 
Sponsored by:
---
ARCHCEPCMCollegeEventsLARCHlecturesOpportunitiesREStudentsUDPShareTweet