Call for proposals: equity in historic preservation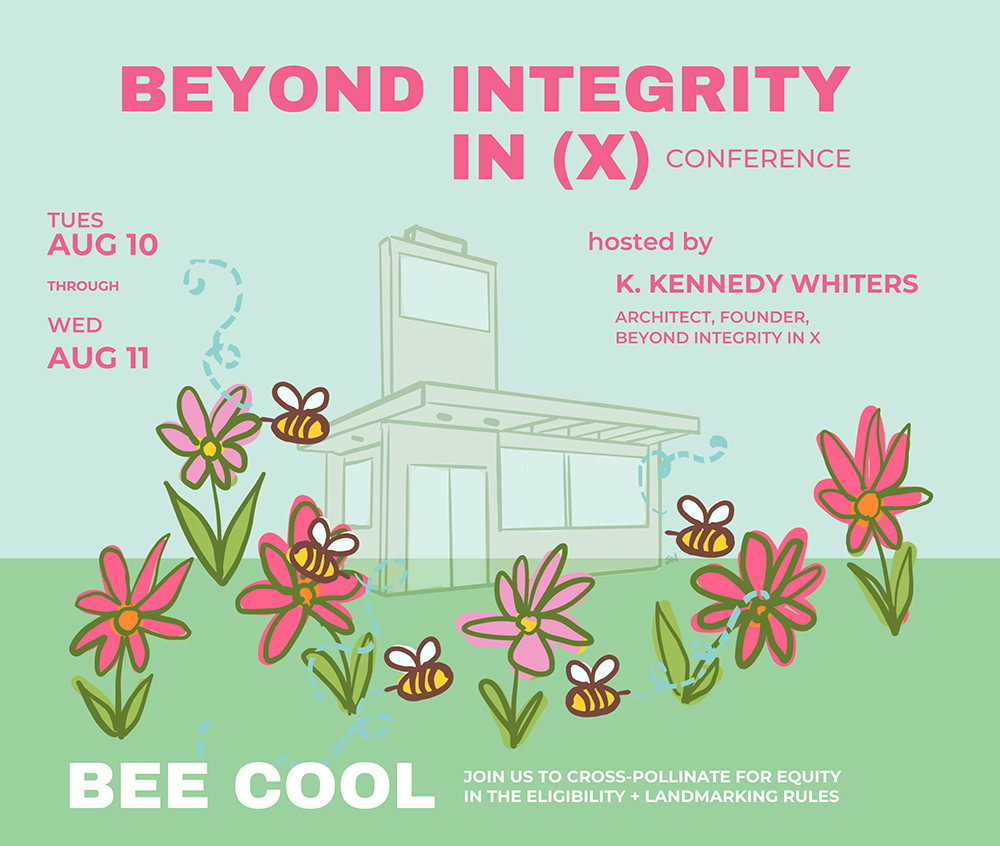 This summer, let's cross-pollinate equity and historic preservation!
The Inaugural Beyond Integrity in (X) Conference
Tuesday, August 10 – Wednesday, August 11, 2021
General Admission: $25
Students:  $10
Presenters: Complimentary
4Culture is excited  to support this two-day virtual event. We hope preservationists from across the US advocating for equity in historic preservation can attend and cross-pollinate ideas.
Call for Proposals Now Open – Due Tuesday, June 1, 2021
We invite proposals that cover local and national topics and center:
Efforts to document the cultural significance of buildings, sites, landscapes, cemeteries, bridges, and art in historic landmark nomination forms.
Efforts to educate Landmarks Preservation Commissions and Boards on the importance of valuing the cultural significance in their evaluation of landmarks nomination forms.
Case studies of successful culturally significant landmark nominations and designations
Other topics that fit within the goal of equity in the eligibility and landmark designation process.
Presenters will receive notification of their inclusion by Thursday, July 1. They will receive a financial honorarium that includes complimentary registration fee.
---
ARCHConferencesEDIEquity Diversity and InclusionLARCHShareTweet