Call for Proposals: McKinley Futures Studio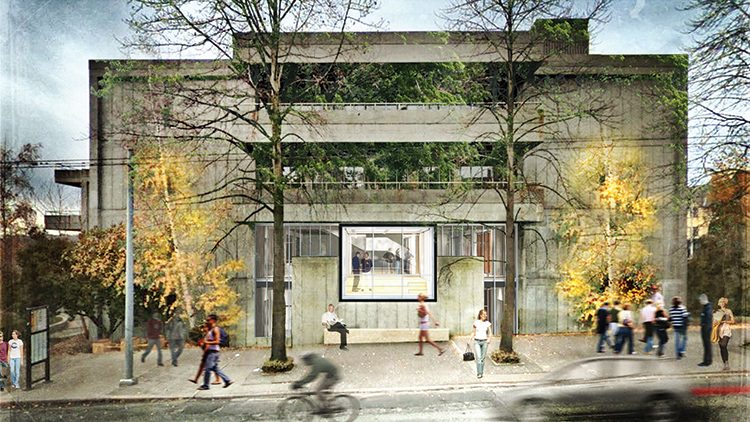 Each year, the McKinley Futures Studio invites students to participate in a cross-disciplinary studio dedicated to a specific region or topic related to the future of the built environment. Taught by at least two faculty from different CBE disciplines, students are tasked with producing projects that generate research-based hypothetical design scenarios and are challenged to consider larger problems facing society—health, the environment, the economy, science, and technology.
This intensive quarter requires students to consult with, and be critiqued by, experts outside of the design fields—lawyers, environmental experts, healthcare providers, and business leaders. They use the perspectives and feedback to develop potential solutions, and present their findings and proposals at an end of year critique.
Call for Proposals
All CBE faculty members are cordially invited to submit proposals for the Autumn 2021 BE Studio. If you are interested in teaching the studio, please submit a short proposal with a summary of your preferred studio topic, how you propose to teach it, and how it fits within an interdisciplinary framework. Since one of the primary goals is to expose as many students as possible to the interdisciplinary, collaborative educational experience, only proposals from teams of faculty will be considered. It is required that the studio instructors be from at least two different departments to foster an interdisciplinary studio environment.
Proposal Submissions
Please submit your proposals to Maisha Barnett ashimab@uw.edu by 5:00 p.m. on Friday, April 16, 2021, and selection will be made by the week of April 26, 2021. Funding will be provided to buyout selected faculty members from their normally assigned courses during the Autumn Quarter. Your proposal should include the following:
Proposed faculty and course name
Course description
Budget
Course schedule (assumption is MWF 1:30-5:20 if Arch or LA, UDP TBD)
Course type: studio only or studio and *seminar course (seminar time is integrated within the studio schedule)*A seminar is offered to students who are not able to take the studio but want to engage in an interdisciplinary BE course.For questions, contact Vikram Prakash at vprakash@uw.edu
---