Campus Sustainability Fund Paid Undergrad jobs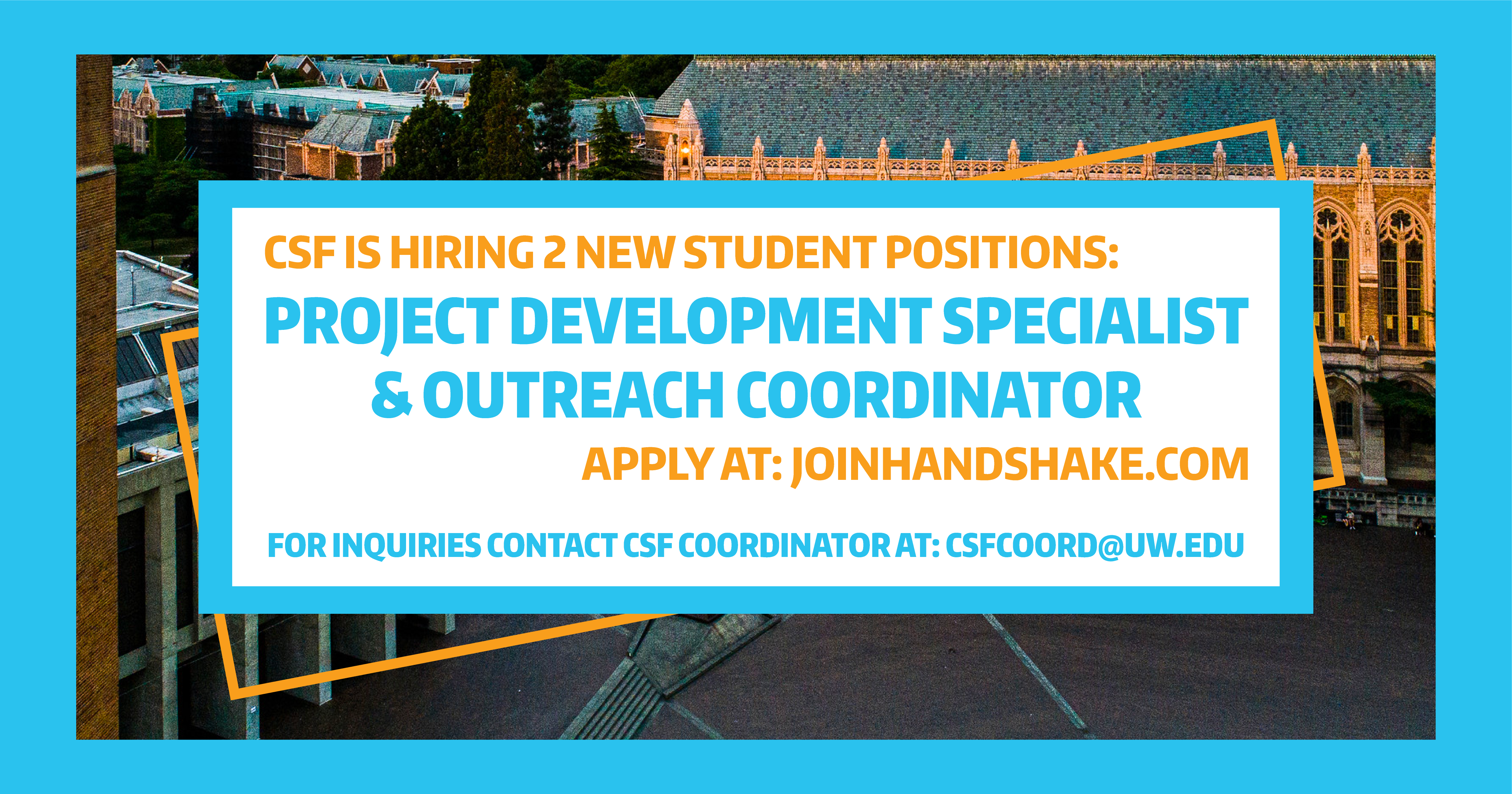 The UW Campus Sustainability Fund has two undergraduate student positions open: Outreach Coordinator and Project Development Specialist with work of 15-19.5 hours/week during the academic year and summer, and $20 per hour compensation.
Now is your chance to become closely involved with both the daily operations and overall strategy of the Campus Sustainability Fund. We are looking for students eager to commit substantial time and energy to empowering the UW community to engage with sustainability.
Applications are due March 15th. Learn more about the Outreach Coordinator position here and Project Development Specialist position here. Visit respective links above for application portal. 
For questions, reach out to Coordinator Tatiana Brown (csfcoord@uw.edu) and Program Manager Kyle McDermott (csfprogram@uw.edu).
Thank you,
CSF Team
---
ARCHCEPCMJobsLARCHOpportunitiesPh.D.StudentsUDPUndergraduateUndergraduatesShareTweet