CBE Affinity Groups Meet + Greet-Monday-5/2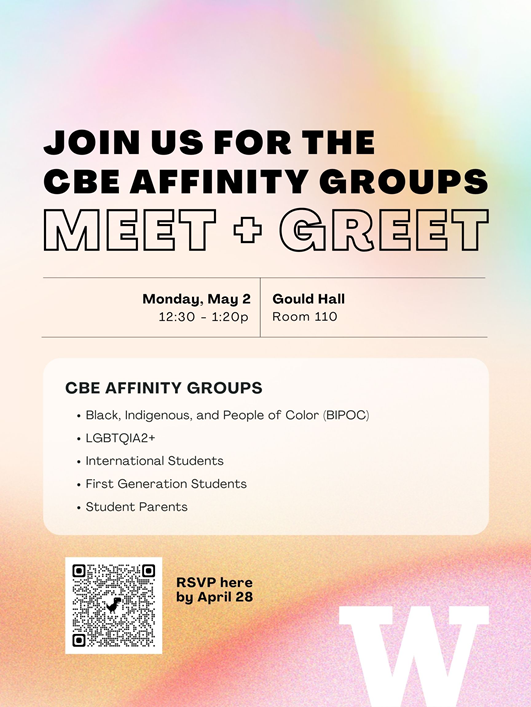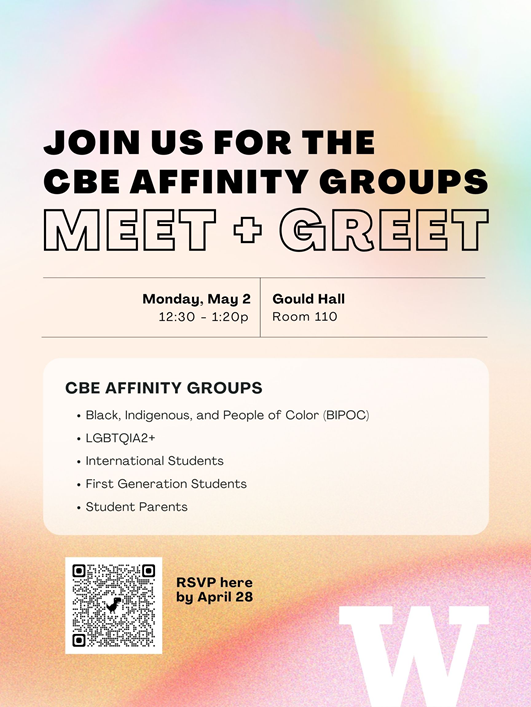 Dear CBE Students,
The CBE Diversity Council is hosting an Affinity Groups Meet & Greet on Monday, May 2, 12:30-1:20pm in 110 Gould Hall. 
The event is facilitated by staff and student reps from the CBE Diversity Council.
After a brief welcome and overview, students will break out into Affinity Groups for introductions and conversation. 
You're welcome to bring your lunch. 
If you are interested in starting an affinity group not identified on the poster (which were the top group results from our autumn survey), please attend the meet & greet to learn resources & support available. 
We look forward to seeing you! 
The CBE Diversity Council / Support for Affinity Groups Committee
---