CBE Chronicles, April 8: COVID-19 and the Built Environment in Seattle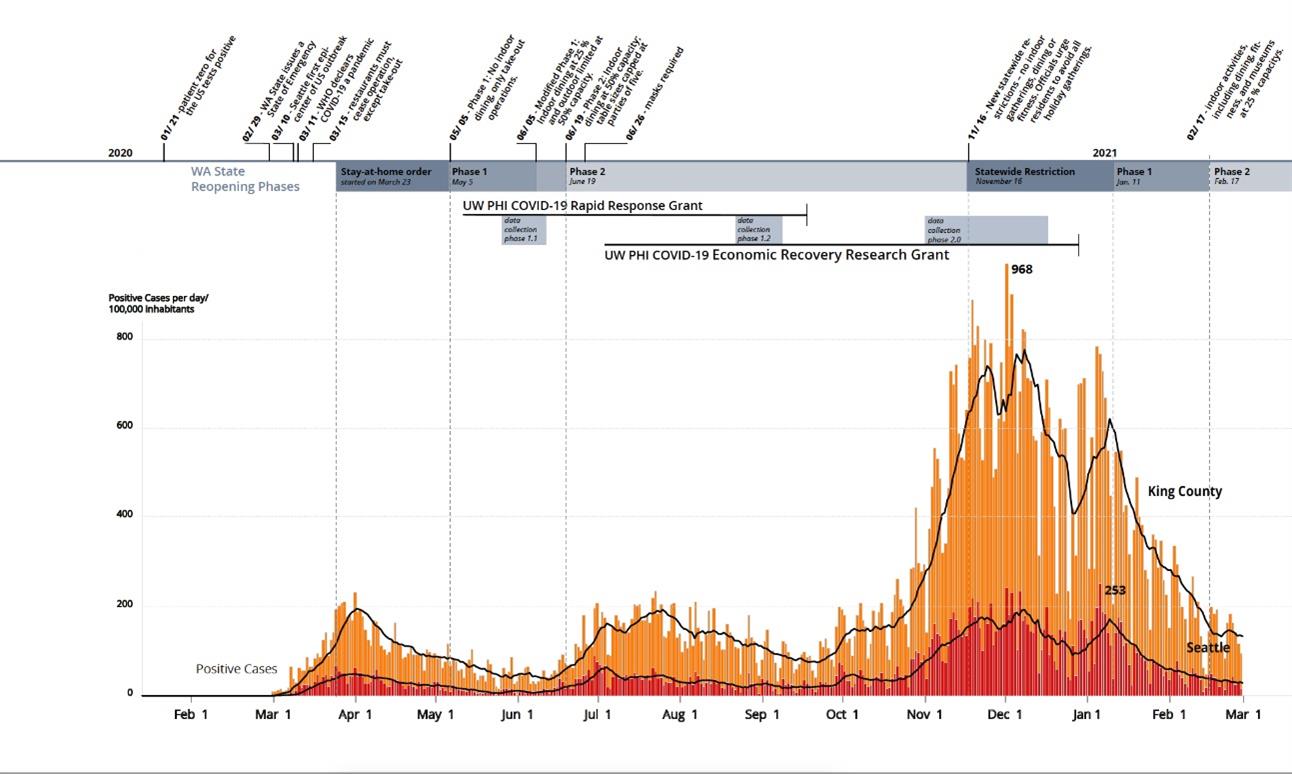 The current pandemic, with its associated need for physical distancing and the accompanying transformation of the built environment, generates the pressing need for built environment researchers to refocus their research and respond to the current public health crisis.
Associate Professor Jan Whittington, Department of Urban Design and Planning and Director of the Urban Infrastructure Lab and Associate Professor Gundula Proksch, Department of Architecture and Director of the Circular City and Living Systems Lab from the College of Built Environments will introduce their COVID-19 research with a focus on research design and interdisciplinary collaboration.
In March 2020 their team started with the following research question: How do the physical design and service models of essential services and businesses improve or worsen the prospect of business continuity, economic success, and social welfare in the COVID-19 pandemic?  The team successfully participated in two calls for COVID-19 Research by the UW Population Health Initiative in March and May 2020, funding a comprehensive project of data collection and analysis in Seattle. It is designed as empirical, mixed-methods research, surveying for patterns of facility designs, service models and modifications, and economic outcomes for providers, before and during the pandemic.
Thursday, Apr 8, 2021, 5 – 6:30 p.m.
#CBEchronicles is a college-wide lecture series on interdisciplinary topics and a variety of guests hosted by Vikram Prakash and Ken Oshima.
---
AlumniARCHCEPCMEventsFacultyGraduateLARCHLecturePACPh.D.REResearchStaffStudentsUDPShareTweet