CBE Happy Hour (in-person): Friday, October 8th!!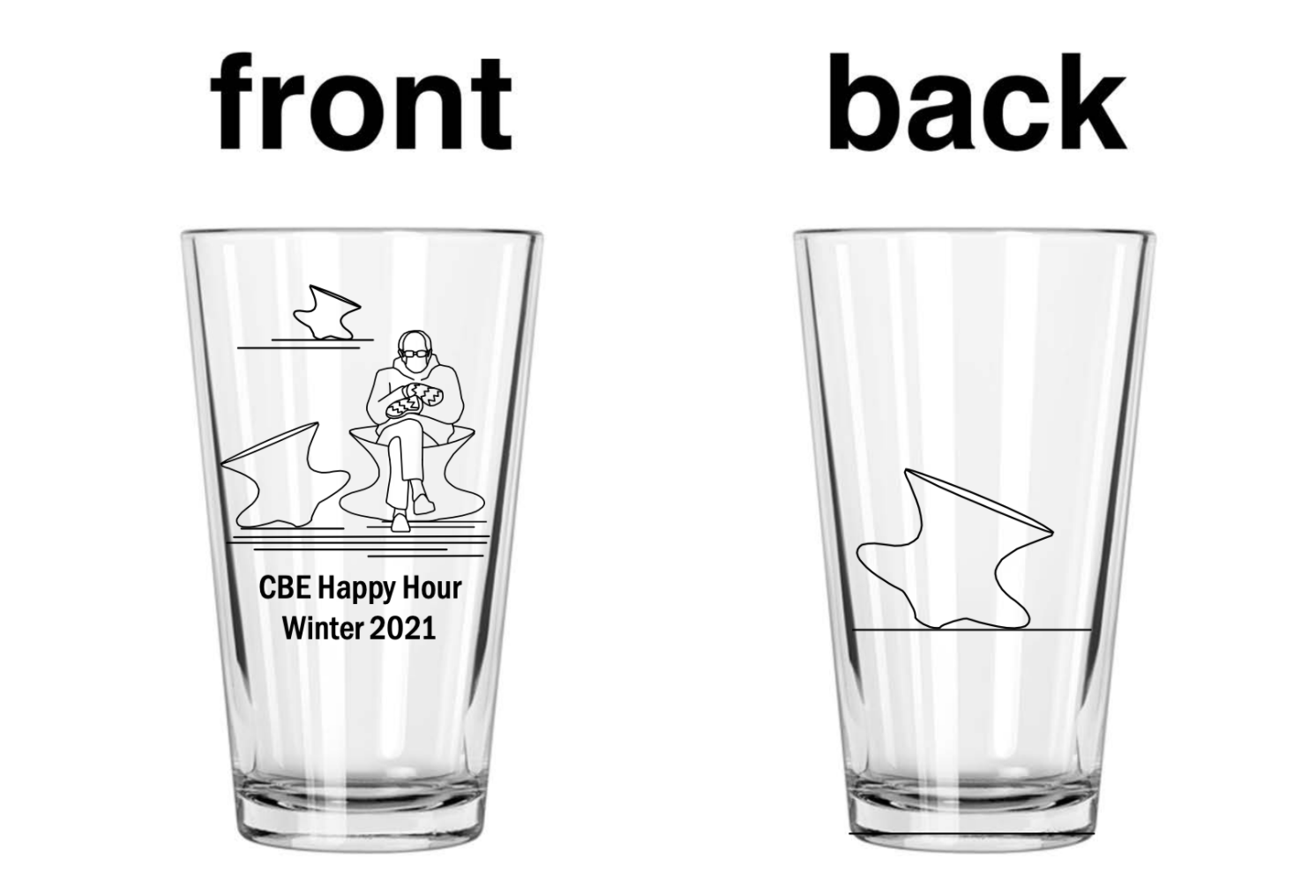 CBE Happy Hour is back in person this year! Wahoo!!! Things might be a little different as we transition to safe in-person gatherings, but we're looking forward to hosting everyone once again at Gould Court this quarter! We have a lot of fun things planned and hope to see you at the first CBE Happy Hour of the school year, on Friday, October 8th, 5:30-8:00 pm. There will be music, games, and more! Relax, hangout, and join us for this CBE decades-long tradition!
We will also be voting for this autumn quarter's Happy Hour glass design! (For those new-ish, new, and newer to the CBE, each quarter the CBE Happy Hour Committee offers pint glasses showcasing one student's Happy Hour glass design, which is voted on by the CBE community). CBE Happy Hour Committee is still accepting glass design submissions through Thursday, October 7th 11:59pm.
Attached is the HH Adobe Illustrator template. All designs must include "CBE Happy Hour Autumn 2021" in some manner, somewhere. Your design must be on either the front or the back, and if you want to get really crazy with it, both! But your design cannot wrap around the sides! Tip: The thicker the linework the better. Please submit high resolution PDFs to uw.cbe.happyhour@gmail.com.
Looking forward to seeing you there! Cheers,
---