#CBEchronicles CELEBRATION, Dec. 18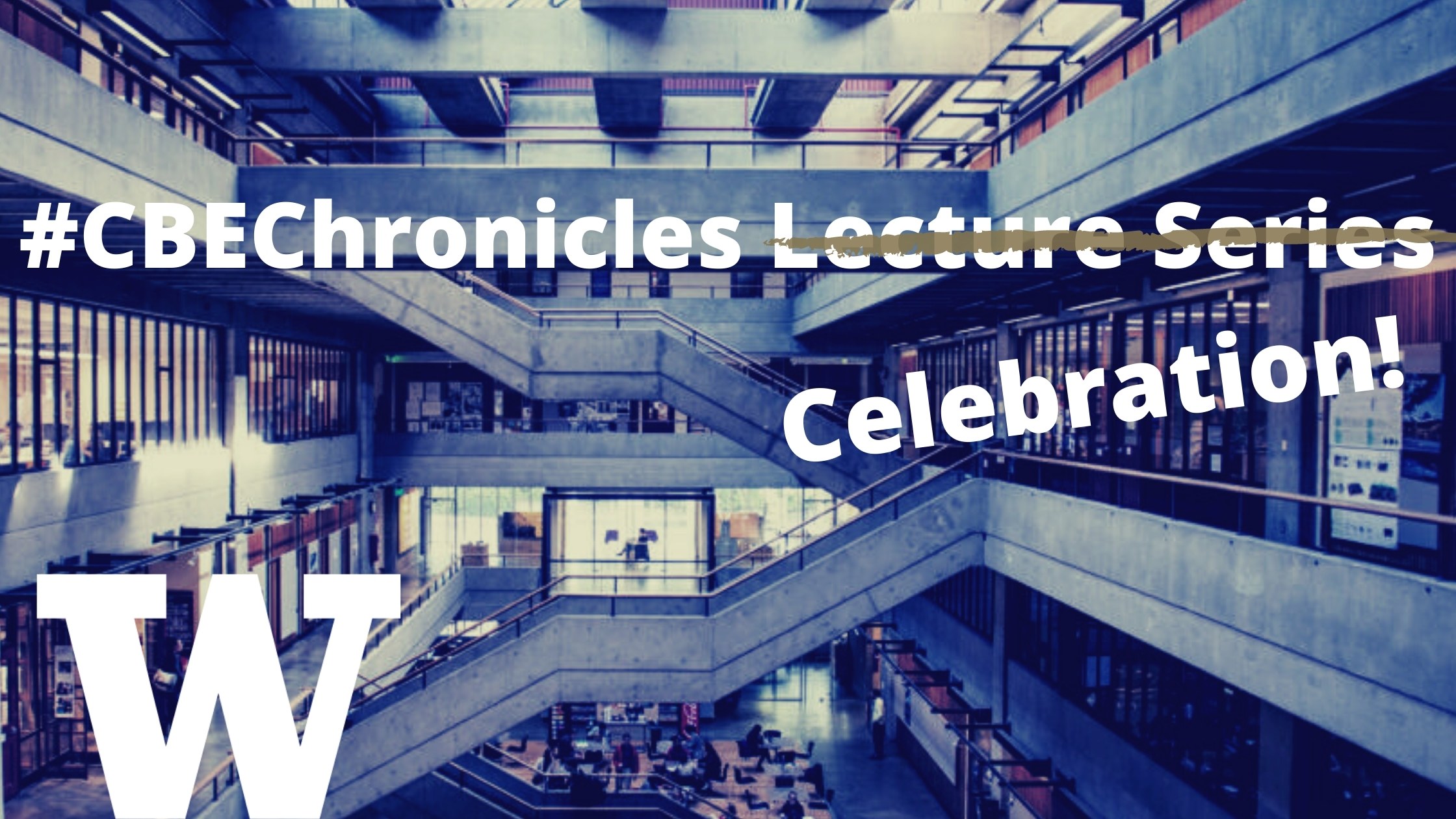 Celebrate the End of Autumn Quarter 2020
Join us for a virtual social hour (including trivia). Bring your favorite beverage!
Thursday, December 17 | 4:30 – 5:30 pm | Zoom Meeting

This event is open to current students, staff and faculty to celebrate the end of Autumn Quarter 2020.  It will not be recorded or distributed. 
These conversations are part of our #CBEchronicles project; learn more and engage with us!

For this final CBE Chronicles event of 2020, we will be holding a Zoom happy & social hour.  Bring your own favorite beverage, for trivia, and join us in celebration of the end of this quarter.
We would love to see the work of our community over the course of this year. Please feel free to email project photos to Emily Critchlow at ecrichlo@uw.edu, or  post your project photos on our CBE Instagram page @UWBuiltEnvironments and use the hashtag #CBEchronicles.
You must register to attend this webinar. A confirmation with Zoom information will be sent to you after you register.
This is our last #CBEchronicles event for this academic quarter. Use our hashtag to stay connected with what our community is doing.  We will be bringing you more events like this in 2021!
---
AlumniARCHCEPCMCollegeEventsFacultyGraduateLARCHOpportunitiesPACPh.D.REStaffStudentsUDPShareTweet