Charles Koch Foundation Educational Opportunities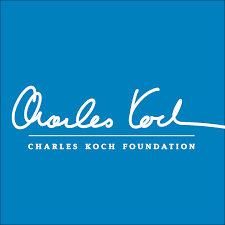 Do you hope to foster critical inquiry and open dialogue among students from different backgrounds and viewpoints? Then the Charles Koch Foundation would like to hear from you.
We are excited to support educational programs that provide future leaders with new opportunities to identify, debate, and apply the key concepts and principles that drive human flourishing. Some of the most rewarding educational experiences emerge from the exploration of questions such as:
How do liberty, equality, and the rule of law improve society?
Which principles and practices have most consistently contributed to increased prosperity and well-being?
Is openness to conflicting views and the free exchange of ideas necessary for progress?
Some of the world's most important discoveries and solutions have come from the conversations that follow these questions, and we want to help continue that legacy through support for educational programs such as (but not limited to) reading groups, lecture series, debate societies, and capstone projects.
---
ARCHCMCollegeFacultyFundingLARCHOpportunitiesREResearchUDPShareTweet