Civic Engagement Microgrant Program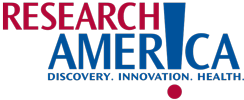 Have a project idea to promote policy change and/or community engagement?
Applications are open for the Civic Engagement Microgrant Program, now in its fourth year. Microgrants of up to $4,000 will be awarded to graduate student and postdoc-led groups in the STEM and social sciences to design projects that create dialogue with public officials, local community leaders, and the public around issues of common concern. The funds provide opportunities for grantees to develop skills in communication and program planning, along with an understanding of policy and government in order to have an impact in their local areas.
The 2021-2022 Civic Engagement Microgrant Initiative welcomes novel ideas and programs for early career researchers to build policy, advocacy, and communication skills and increase their level of engagement with elected officials, non-elected government officials, and community leaders.
"As we think about creating a complex global problem-solving agenda…, It will engage all fields from physics to psychology, from economics to biology, from electrical engineering to sociology…Policymakers will be crucial to any and all solutions. Science and technology and public policy empower each other's goals. In contemporary society, neither could be appropriately effective without being a partner-participant with the other."  —Neal Lane, Scientific Advisor to President Bill Clinton
2021-2022 Microgrant Modules
Podcasts
This opportunity will sponsor equipment and advertising costs for launching a science communication or science policy-focused podcast. Please include the idea for your podcast in the description including who the target audience is and how you plan to reach your audience.
Data Visualization
Data visualization is the graphic representation of information, creating images to explain complex data patterns to audiences.  Data visualization helps the viewer understand data in a digestible way, focusing on the major points the scientist wishes to highlight. Microgrant proposals should apply this approach to science policy topics of interest to the local community.  Groups that submit in this category should use publicly-available data.
Startup Funding
Designed for new science policy groups, this provides year-long funding (with the possibility of a second year) to build interest among students, initiate programming, and develop sustainable local support. Due to COVID-19, all microgrant activities should follow university and local guidelines to maintain the health and safety of all participants and event attendees.
Design Your Own Event
Previous in-person and virtual events include thought-leader panels, roundtable discussions, webinars, op-ed writing workshops, and science fairs. We encourage your creativity!
For more information and application information, please see the website provided in this announcement.
---
ARCHCEPCMFacultyFundingLARCHOpportunitiesPh.D.REStudentsUDPShareTweet