Daniel Barber, "Architecture in the Aftermath", April 22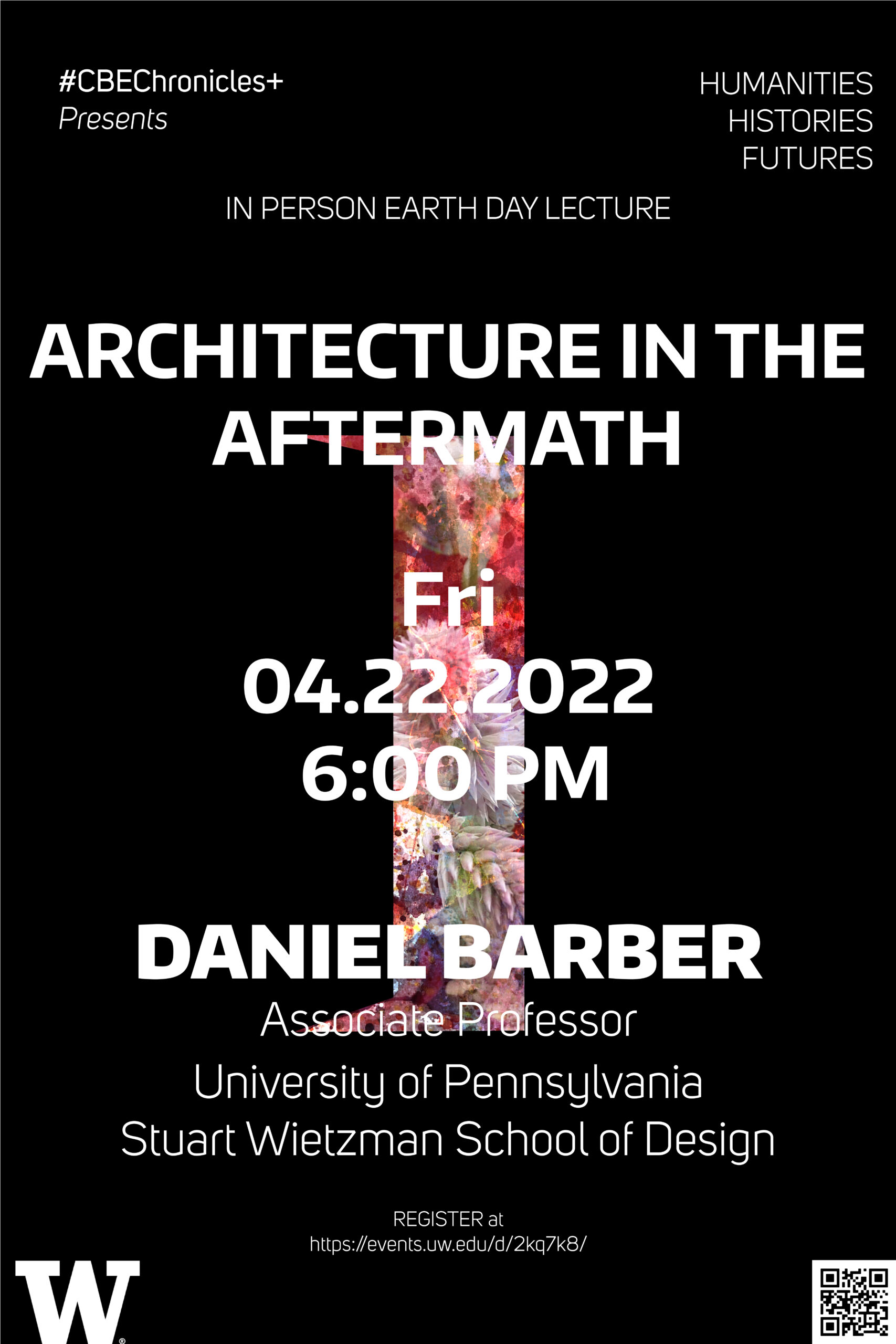 Architecture in the Aftermath
Looking at buildings and drawings from about 1930 to the present, from the Americas, West Africa, and around the world, Dr. Barber will outline a history of architecture as a device for climatic adaptability – a dynamic mediator between thermal interiors and global climates. Architecture as an energetic system that, over time, has both monitored and managed flow. Brazil in the 1930s and '40s in particular – just before air conditioning took command – will give possibilities and cautions around forms of climatic modernism, and see these dynamic strategies in relationship to developmentalism and resource extraction. 
How can we understand these buildings in contrast to the all-glass sealed and conditioned office towers that are being built in cities today? The goal of 'carbon-neutral by 2050' suggests that we need to base architecture on a different carbon cycle: eliminating hydrocarbon fuels and their emissions, as well as cycling, storing, and pooling carbon in new ways through buildings. The focus of the presentation will be both on the buildings themselves – a history of climatic adaptability – and also on the interactions they solicit: a climatic adaptive building that scripts habits and patterns less reliant on carbon emissions.
Mapping the changing connection between carbon emissions, indoor comfort, and climate instability, Dr. Barber is also interested in establishing a break, a hinge, a historical recognition that the architecture of petroleum, of energy profligacy, is behind us. Architecturally, in other words, we are living in the aftermath. As we change our practices and forms of knowledge, we draw on history, practices, and traditions in different ways. Dr. Barber hopes to follow the presentation with a collective discussion considering histories and methods of research.
Daniel A. Barber is an Associate Professor of Architecture and Chair of the Graduate Group in Architecture (PhD Program) at the University of Pennsylvania Stuart Weitzman School of Design. Barber's research and teaching are organized around two major trajectories: the first involves an archivally-rich revisionist history of architectural modernism, demonstrating the significance of environmental concerns to historical developments in the field. The second involves providing a theoretical framework for architects and others to engage the climate crisis.
Barber's latest book Modern Architecture and Climate: Design before Air Conditioning (Princeton University Press, 2020) explores how leading architects of the twentieth century incorporated climate-mediating strategies into their designs, and shows how regional approaches to climate adaptability were essential to the development of modern architecture. 
Organized by the Histories, Humanities and Futures Faculty Group @CBE as part of the 2021-22 initiative to host cross-disciplinary conversations on the environmental crisis.
---