Danone Institute North America One Planet One Health Initiative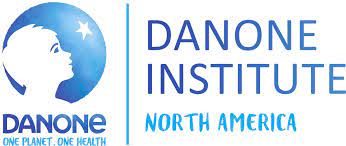 Danone Institute North America is a non-profit innovation center managed by Danone North America, a subsidiary of the global food and beverage company Danone, which has a mission to bring health through food to as many people as possible and a global frame of action of One Planet. One Health. This frame of action reflects Danone's belief that the health of people and the health of the planet are inseparable. As a reflection of this principle, the goal of the "One Planet. One Health" Initiative is to foster transdisciplinary, community-based work to promote sustainable food systems.
The One Planet. One Health Initiative is a competitive program that will select and fund up to five transdisciplinary teams in 2021 to design, implement and evaluate actionable community-based projects on sustainable food systems that contribute to the nutritional health of populations.
Eligibility: To be eligible for this initiative, each team must meet the following requirements:
Teams should include four core team members representing diverse disciplines related to food systems, including, but not limited to, nutrition, health, economics, agriculture, community food access and social or environmental sciences. All team members must actively work together on the project rather than serving exclusively in an advisory role.
At least one team member must be a faculty member from a U.S. or Canadian institution of higher education. The team may include other academic members, other professionals and practitioners, such as dining directors, community leaders or agricultural experts.
While more team members may be involved, only four will attend the in-person program in spring 2022. To the extent possible, the four team members named in the application should be the team members who will be attending the program.
Deadline: 6/6/2021
---
ARCHCMFacultyFundingGraduateLARCHOpportunitiesPh.D.REUDPShareTweet