DEADLINE EXTENSION + NEW TERMS | Melissa NEXT: an incubator for the next young visionary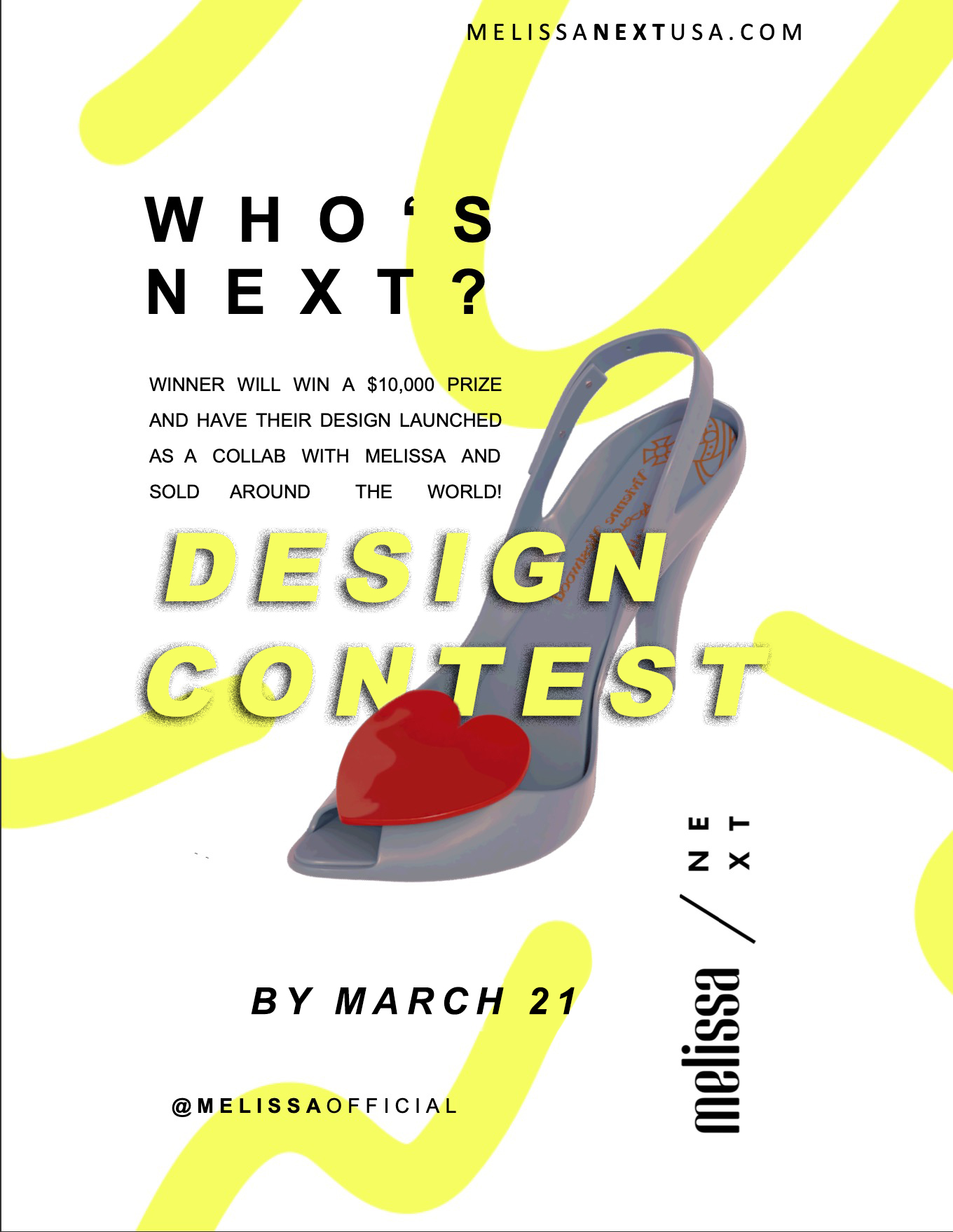 I hope you are well!
I have great news! We are 
now accepting international students
 for the Melissa NEXT competition and have 
extended the deadline to 
March 21, 2021
. Judges will nominate their choices on March 28th, the public vote opens on March 29th, and the winner will be announced on April 9th. We hope you can circulate this exciting news to your student body and faculty, and tag 
@melissaofficial
.
The newly updated judge panel will include Jason Wu, Marz Lovejoy, HauteLeMode, the Campana Brothers, Edson Matsuo, Lars LaLa, Justin Moran, and Melissa Managing Director, Raquel Scherer. The winner receives $10,000 cash prize and designs will be produced and launched as part of an official Melissa collaboration, with a percentage of sales royalties for the winner also. 
Submissions can be made through a microsite
melissanextusa.com
 which includes all of the details about the contest, judges, prizes, extra tips, past winners, and most importantly, the submission area. I have also attached updated entry requirements, new graphics, and new videos to this email – that hopefully you can use in your institution's outreach!
Thank you all so much! Please let me know if you have any questions or concerns.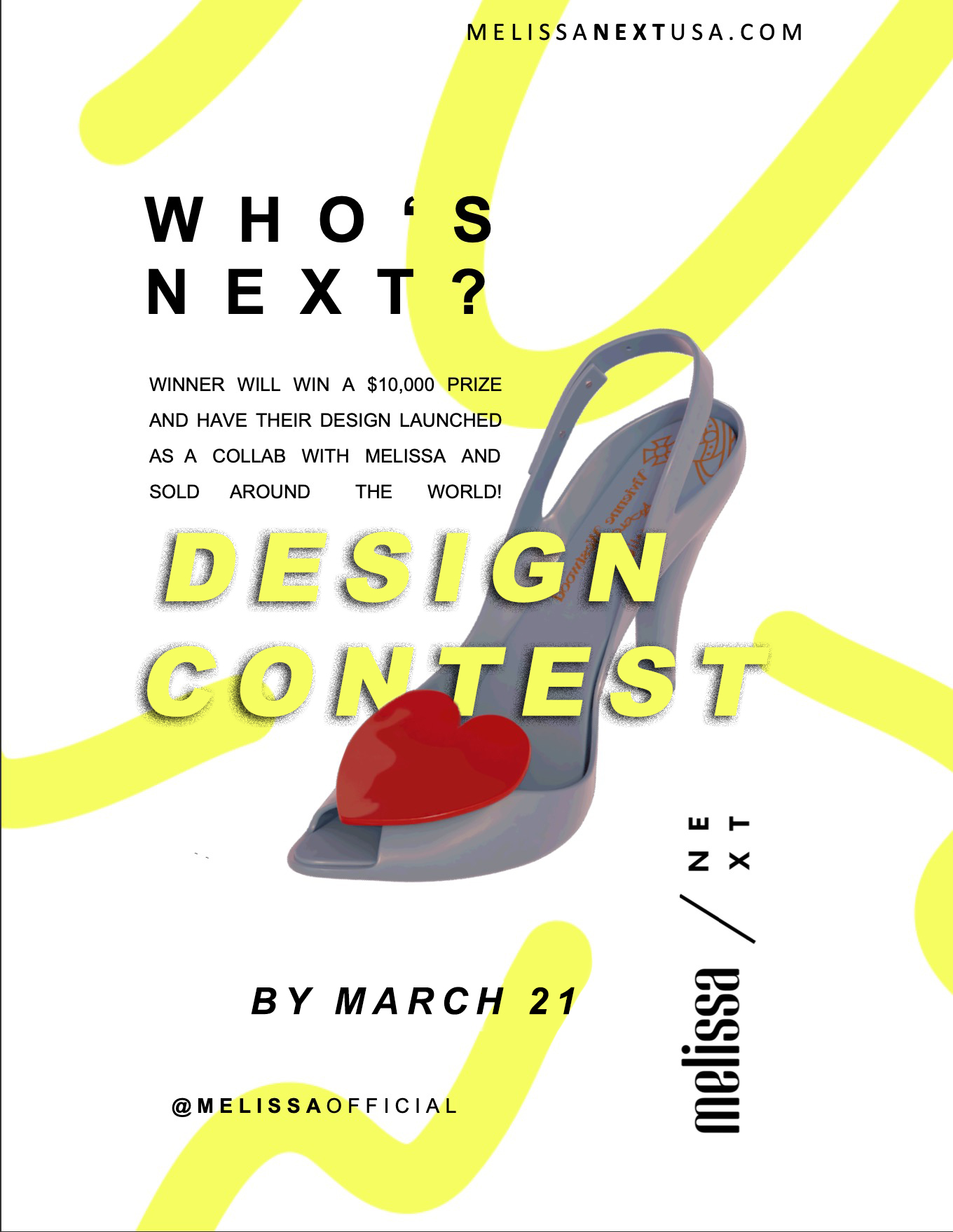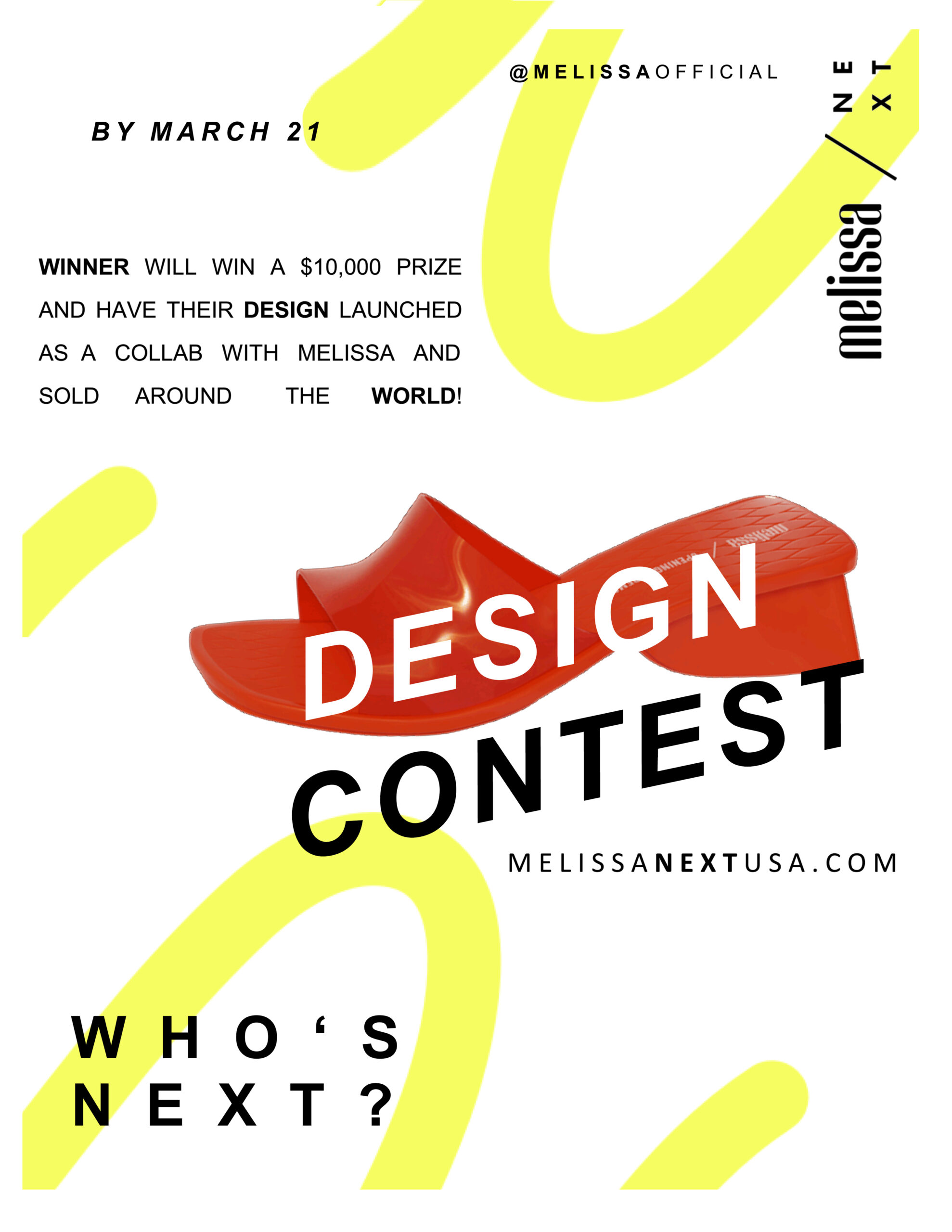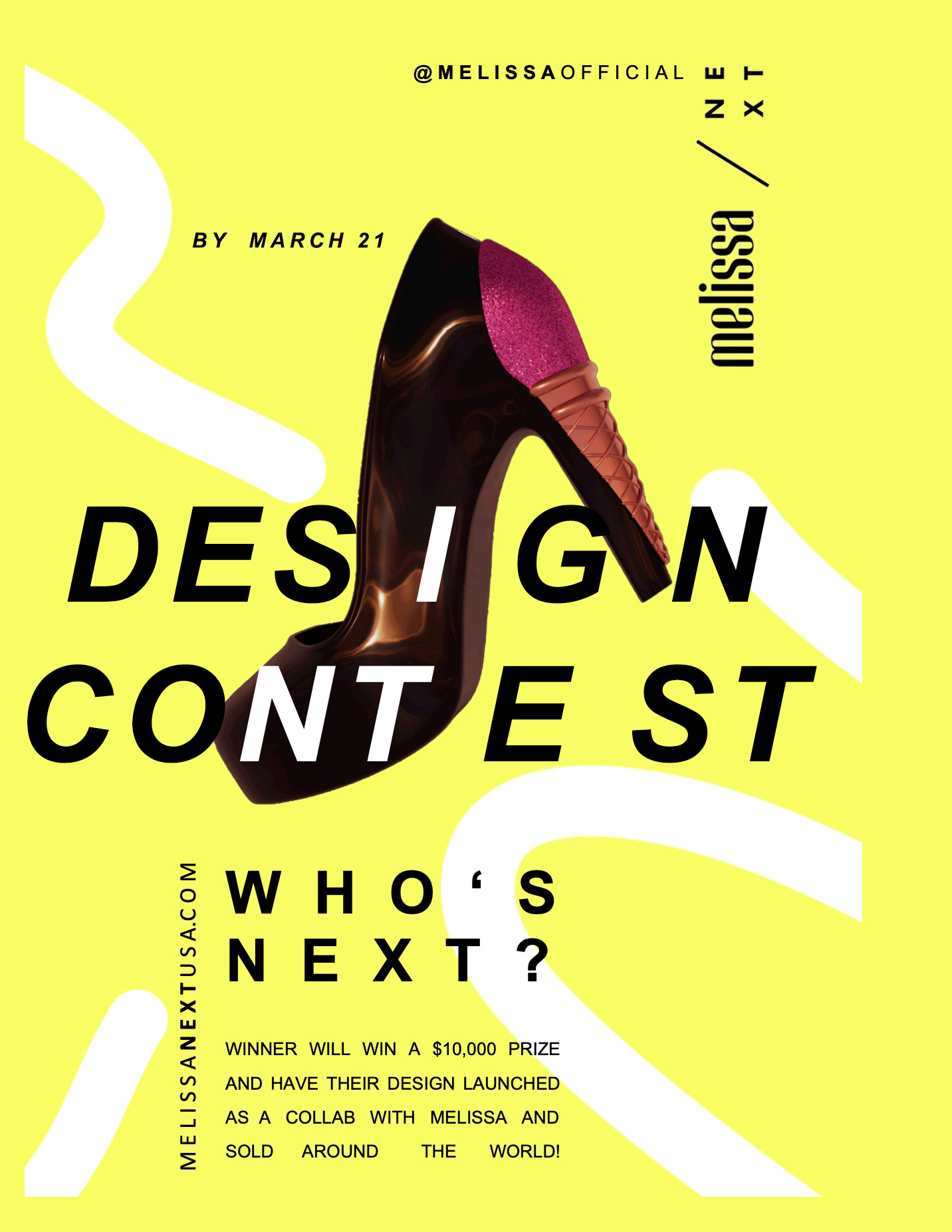 ---