Departmental Accreditation Student Assistant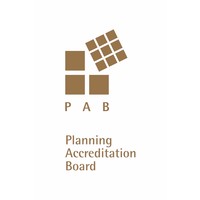 The Department of Urban Design and Planning is recruiting a graduate student for the URBDP Departmental Accreditation Student Assistant position. Responsibilities may include some or all of the following duties:
Prepare written and graphics materials and provide logistical support for the department for our upcoming Accreditation review and site visit taking place in February 2022.
Familiarize yourself with the requirements of the Planning Accreditation Board for departmental accreditation.
The appointment will vary from as little as 4 hours a week up to 20 depending on where we are in the process. The schedule can be flexible in most cases with some pre-planning.
You will work closely with Christopher Campbell, Rachel Berney, and Larissa Maziak.
Requirements:
PhD or Second-year master's student
Minimum Qualifications:
Experience with office procedures
High degree of accuracy and attention to detail
Good proofreading, writing & editing skills
Basic Illustrator and InDesign skills
Benefits of this position:
Work experience
A deeper understanding of urban planning and what it takes for a program to be accredited
Exposure to curriculum, EDI, and other aspects of the UDP Planning Program
We are committed to attracting and retaining a diverse staff, the University of Washington will honor your experiences, perspectives and unique identity. Together, our community strives to create and maintain working and learning environments that are inclusive, equitable and welcoming. The University of Washington is a leader in environmental stewardship & sustainability, and committed to becoming climate neutral. The University of Washington is an affirmative action and equal opportunity employer. All qualified applicants will receive consideration for employment without regard to race, color, religion, sex, sexual orientation, gender identity, gender expression, national origin, age, protected veteran or disabled status, or genetic information. To request disability accommodation in the application process, contact the Disability Services Office
Applicants considered for this position will be required to disclose if they are the subject of any substantiated findings or current investigations related to sexual misconduct at their current employment and past employment. Disclosure is required under Washington state law.
Salary:
$20.00 per hour
How to Apply:
Send letter of interest and resume to Larissa Maziak at la0@uw.edu
Application inquiries may be made with:
As above
---
ARCHCMCollegeGraduateJobsLARCHOpportunitiesPh.D.REStudentsUDPShareTweet