Design in Public call for proposals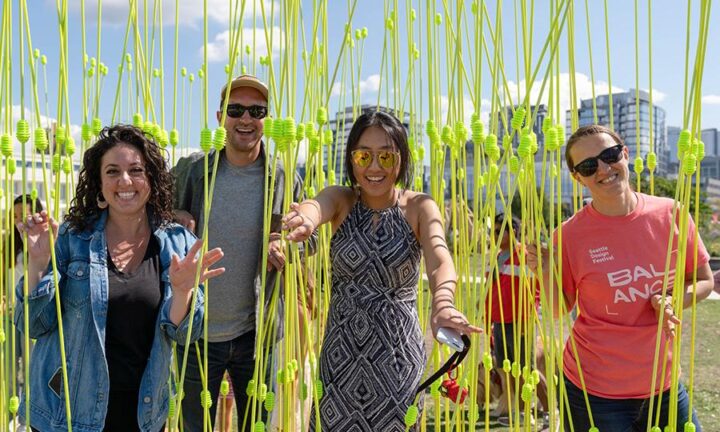 Join us for the 2021 Seattle Design Festival: EMERGE
This year's festival theme, EMERGE, seeks to inspire action, addressing the consequences of the pandemic to nurture new possibilities. Emerging is a process of adaptation, of transforming the way we interact, collaborate, and create. How can community-driven design strategies carry us forward? How will we emerge better?
This year's festival will happen exclusively outside through our Block Party, a two-day street fair, August 21-22. Pending permitting, the 2021 Seattle Design Festival (SDF) will be hosted at Lake Union Park and will feature Built Installations and Pop-Up Experiences from our community partners.
New Festival Element: Pop-Up Programming
This new festival element allows partners to engage for just a portion of the weekend. Do you have a smaller project, workshop, or design activity? This new element is an effort to make the festival more inclusive for smaller projects and ideas with all levels of complexities and budgets. Pop-Up experience should be designed as short-term engagements (30min-2hr) that require 30 minutes or less for set up.
Look to our Best of the Fest blog post for a sampling of ideas for both Built Installations & Pop-Up Experiences to inspire your proposals.
Submissions accepted March 8 – May 7
Information Session March 17, 6pm PT
Join volunteers with SDF planning committee to ask questions about our call for proposal process and learn more about the Festival. Subscribe to the SDF YouTube channel and tune into the live YouTube premier.
Seattle Design Festival
August 21-22, 2021
---
ARCHCEPCMEventsLARCHOpportunitiesPh.D.REStudentsUDPvolunteerShareTweet