Design Jam with Surya Vanka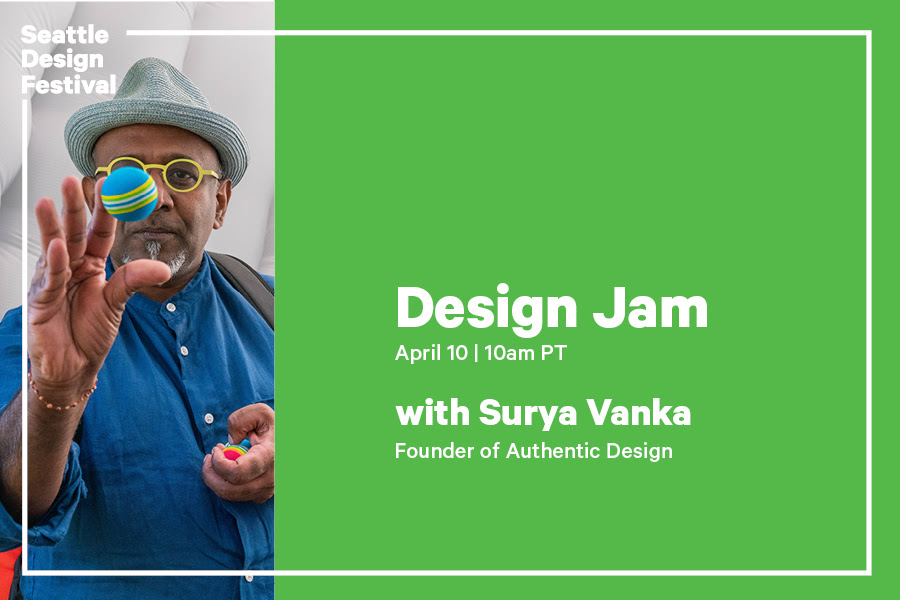 Join the Seattle Design Festival planning committee and Surya Vanka, Founder & Chief Designer at AUTHENTIC DESIGN and longtime friend of the Festival, for the Design Jam, a Thinkercyze Live event, THIS SATURDAY April 10th at 10:00am PT.
Explore your creative process and brainstorm this year's festival theme EMERGE with other members of your community. Perfect for designers of all ages!
---
ARCHCEPCMEventsFacultyGraduateLARCHOpportunitiesPh.D.REStudentsUDPShareTweet