Designing with Bodies in Mind: Aimi Hamraie and Joel Sanders, May 21, 2pm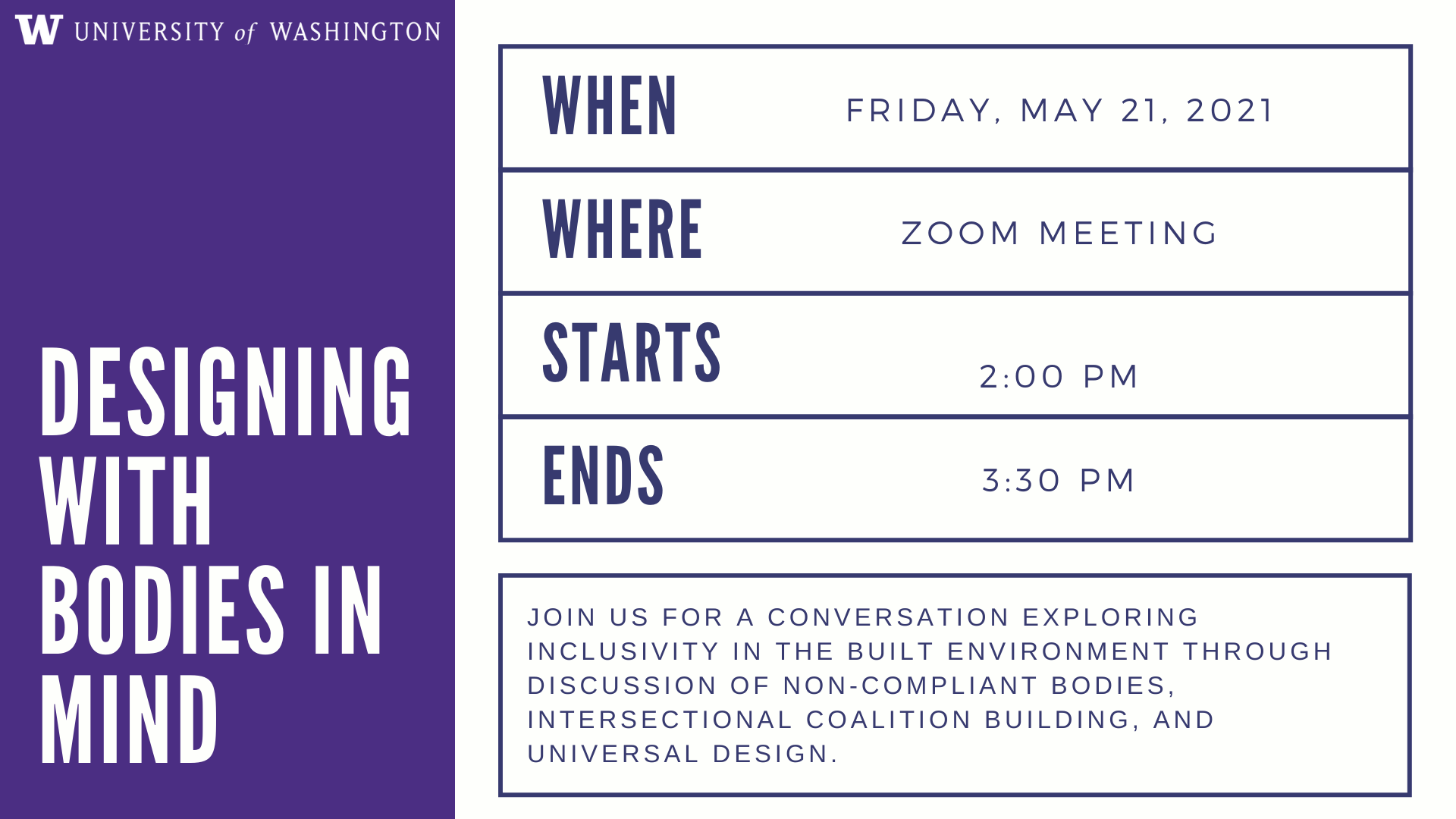 Please join us for a panel session with Aimi Hamraie, Joel Sanders, and others, exploring inclusivity in the built environment through discussion of non-compliant bodies, intersectional coalition building, and universal design.
Moderator: Shannon Tyman, PhD Candidate in the Built Environment
Free with registration.  Register at:
Sponsored by Simpson Center for the Humanities, the College of Built Environments, and the Disability Studies Program.
CART captioning and ASL interpretation have been requested.
---
CollegeDiversity & InclusionEquityEquity Diversity and InclusionEventsStudentsShareTweet