Development Services Coordinator (Seattle)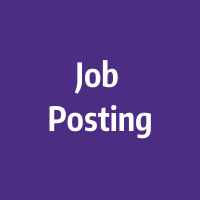 Green Canopy has created a new position called Development Services Coordinator. It is an entry level position and holds a disproportionate opportunity to learn and grow within the world of development. It would be difficult to underestimate the degree of opportunity this holds as an entry level position.
Unlike known and defined positions such as estimator, project engineer, designer, sight supervisor or PM, this role will be very dynamic and engage with just about every vertical within our integrate company. The position will work primarily with the leadership team of Green Canopy and in a short period (2 – 3 years) the person will have a high degree of fluency about the details of development planning, acquisitions, feasibility, the phases and process of estimating, and contracting, etc. The individual will help set a project up on the front end for success during the entitlement and construction phases. The individual will naturally require a strong, magnetic orientation to process and in time, improving upon process.
The position is looking for great candidates from the Black, indigenous and minority communities along with the applicants coming through the white channels/paradigm! Green Canopy anticipate the position being filled quickly, a week or two at most.
This position will learn about development acquisitions, programming, and feasibility from the front window of Green Canopy. It will require a very dynamic, sharp, outgoing and flexible individual with a high attenuation to process. They in turn will be rewarded with an opportunity to be in close proximity with the "action" of development acquisitions and programing.
It can be an amazing opportunity for interested candidates. For more information, please see the pdf attached.
---
ARCHCEPCMCollegeDiversity & InclusionEDIFacultyGraduateJobsLARCHOpportunitiesPACREStudentsUDPShareTweet