Docomomo Presents the Three Pillars of Practice: The Remarkable Life of Benjamin McAdoo, Jr., Oct. 14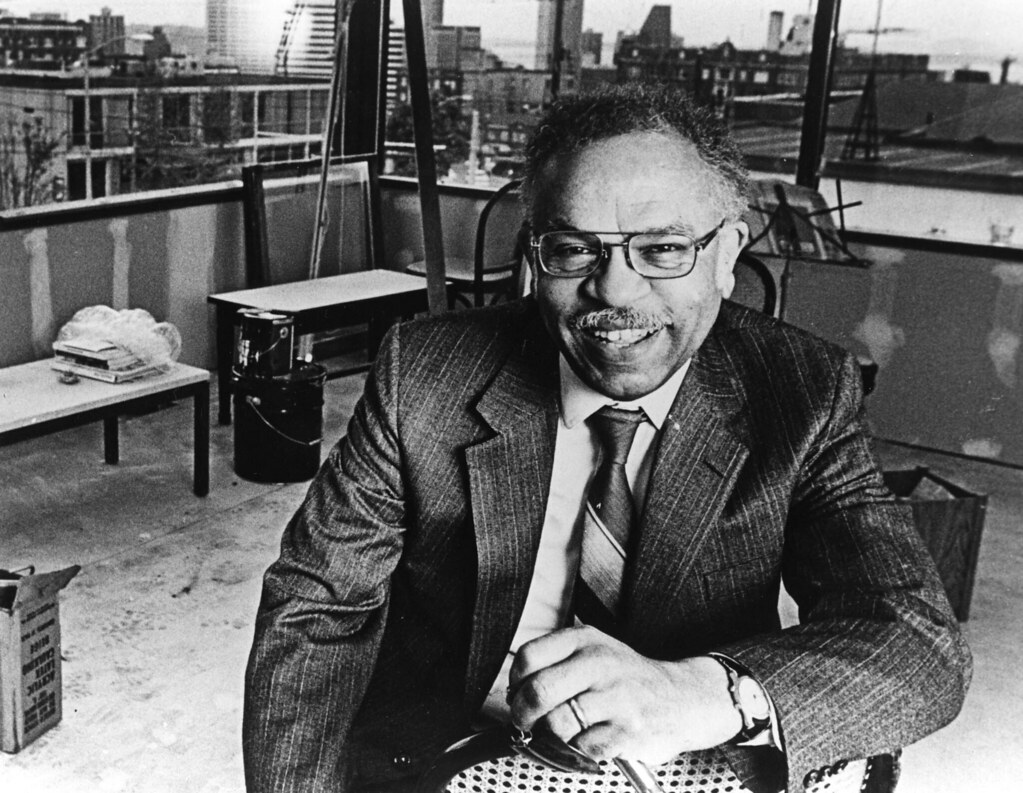 Docomomo US/WEWA celebrates Tour Day* with a virtual presentation highlighting the remarkable life and work of the modernist architect Benjamin McAdoo, Jr. (1920 – 1981), the first Black architect licensed in Washington state. Through his architectural practice, political aspirations, and social activism, McAdoo used his platform to advocate for Black liberation, promote housing equality, and challenge the institutional racism that surrounded mid-century life. Understanding his work helps expand the modernist narratives and context present in the Pacific Northwest.
Sierra Miles, a rising senior in the Architectural Design major at the University of Washington, is the presenter. Sierra is working with Professor Tyler Sprague to document and celebrate the legacy of the architect's seminal career as part of The Benjamin McAdoo, Jr. Research Collective (a partnership between the UW, Docomomo US/WEWA, and BOLA Architecture + Planning). Learn more about Sierra and the Research Collective in this blog post.
The event is FREE but you'll need to register to gain access (the meeting is hosted by Zoom).
DATE: Thursday, October 14, 2021
TIME: 7:00 – 8:00 pm
The presentation will last about 45 minutes followed by a 10 minute Q&A.
Docomomo US/WEWA's programs and advocacy work are partially funded by a 4Culture Preservation Sustained Support grant.
*Docomomo US Tour Day (October 9 and throughout the month) is devoted to the appreciation of modern architecture in the United States. Tours and events focused on architecture and design of the Modern Movement are hosted by Docomomo US chapters, partners, and leading voices in preservation.
---