Enroll by 1/11 for research on student wellbeing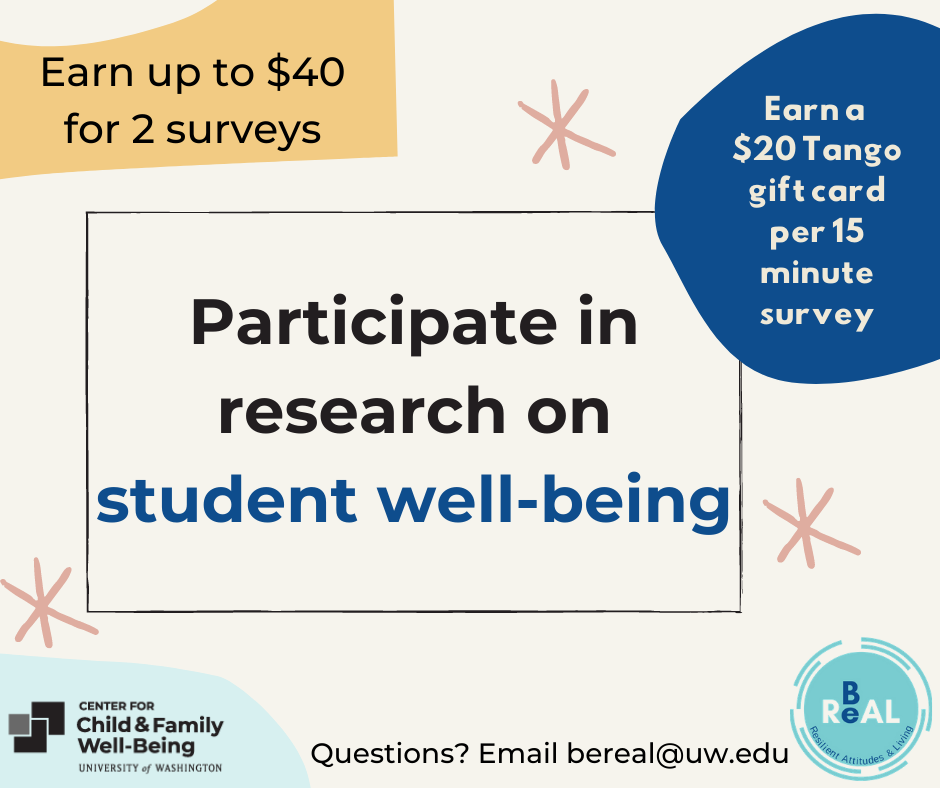 You can earn up to $40.00 for participating in a research study about student well-being.
Details:
Who: Undergraduate Students enrolled at the UW (18 and older)

What: Two online surveys, about 15 minutes each, about well-being, stress, and social connection.

When: Complete one survey at the beginning of the winter 2021 quarter (for $20 Tango e-gift code). Complete the second survey at the end of the winter 2021 quarter (for a $20 e-gift code).
If you are interested, please use the link below to enroll by Monday (1/11) . Shortly after you sign up, you will receive an email with the link to the first survey. You will receive your gift code about 7 – 10  days after you finish each survey.
Enrollment Link:
Questions? Email us at bereal@uw.edu
---