Enroll in DIS ST 430: Voices for Better Health and Healthcare – AUT 21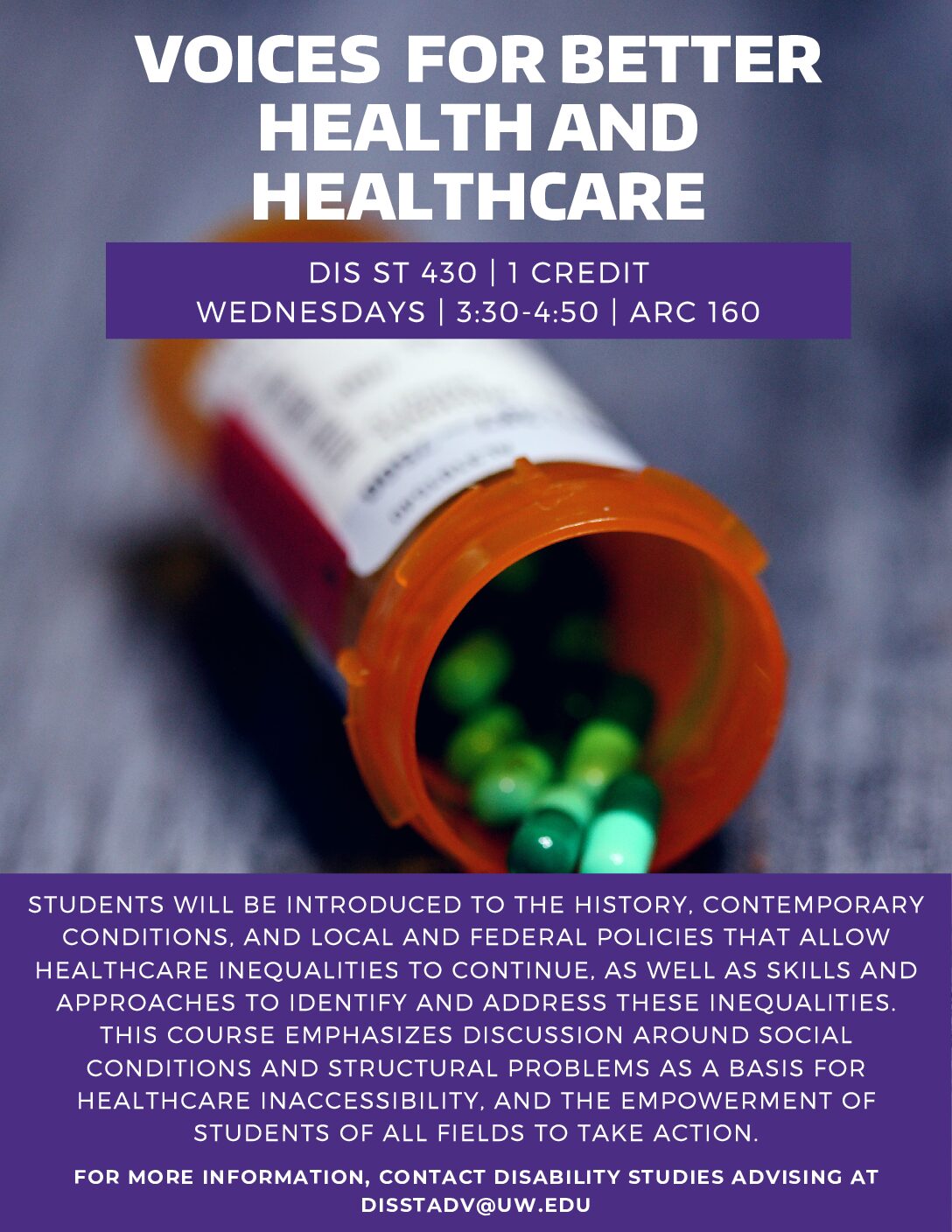 Are you interested in inspiring student advocates from all fields to learn about our healthcare system? Do you want to empower others to envision ways to make healthcare more affordable and accessible for all? Join the conversation about an equitable, healthy future by taking DIS ST 430: Voices for Better Health and Healthcare in Fall 2021! Students will be introduced to the history, contemporary conditions, and local and federal policies that allow healthcare inequalities to continue, as well as skills and approaches to identify and address these inequalities. This seminar emphasizes discussion around social conditions and structural problems as a basis for healthcare inaccessibility, and the empowerment of students of all fields to take action.
There are no enrollment restrictions or prerequisites; this one-credit course will meet on Wednesdays from 3:30-4:50PM and is open to all students at UW.
Please feel free to reach out to us with any specific questions at disstadv@uw.edu.
---
ARCHCEPCoursesEDIEquity Diversity and InclusionGraduateLARCHStudentsUDPUndergraduatesShareTweet