Enter the 2021 SARA | NY Design Awards!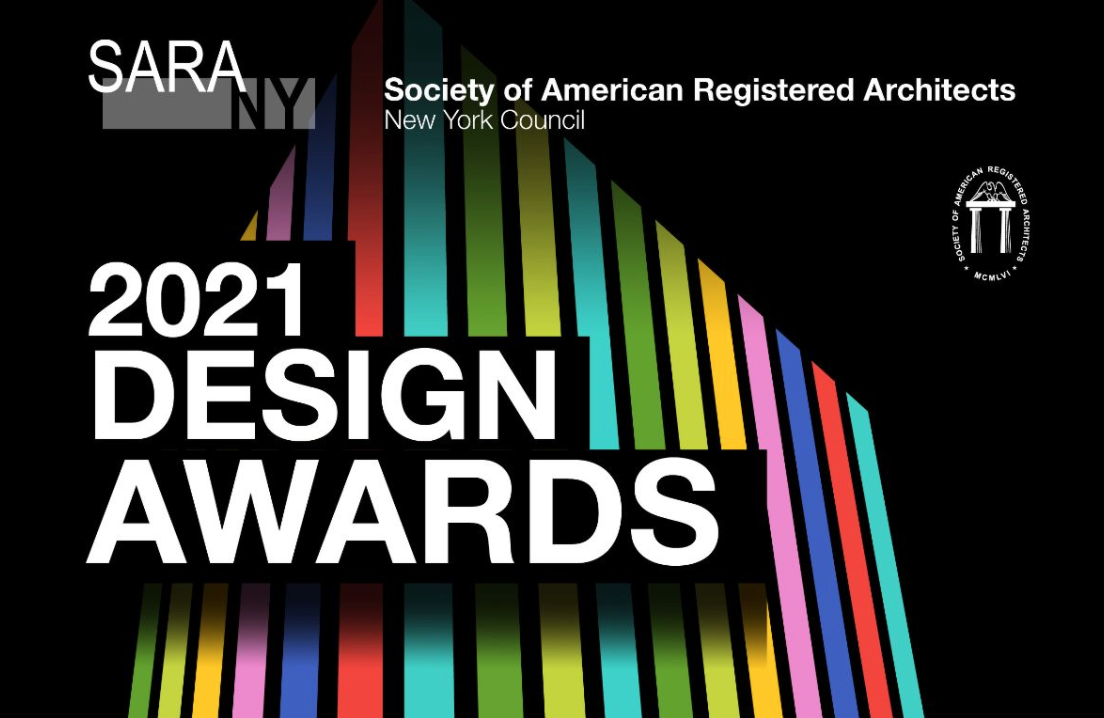 2021 SARA | NY DESIGN AWARDS PROGRAM
Select from a wide range of categories:
1. Multifamily Housing
2. Affordable and Supportive Housing
3. Single-Family Housing
4. Commercial & Industrial
5. Cultural
6. Educational
7. Governmental
8. Religious
9. Health-Related
10. Small Projects: Up to 2500 square feet or $1 million
11. Architectural Interiors
12. Historic Preservation & Restoration
13. Adaptive Reuse & Renovation
14. Sustainable Design
15. Urban Design
16. Landscape Architecture
17. Unbuilt and Theoretical Projects
18. Non-Building: Architectural Design Detail, Furniture, Architectural Graphics, Product Design
19. Student
Set up an account and register your project(s) today,
submit your projects by August 27: www.sarany.org
You'll find more information (entry deadlines and submission guidelines) on our website as well as on the PDF below (click on the image to download it), but if you have any questions, feel free to contact me at info@sarany.org or 347-210-0292.
If you have an account with our awards platform but you forgot your password, please reset it or reach out to me. I'd be happy to help.
SAVE THE DATE FOR OUR CEU EVENTS
Save the Date for our upcoming online events – OPEN FOR REGISTRATION:
We look forward to your entries and seeing the great work you have produced!
Good luck,
Jessica
Jessica Fleischer
Executive Director
Society of American Registered Architects – NY Council
14 East 38th Street, 11th Floor
New York, NY 10016
www.sarany.org
Email: info@sarany.org
Phone: 347.210.0292
Connect with us on
Copyright © 2021 Society of American Registered Architects – NY Council, All rights reserved.
Our mailing address is:
SARA | NY
14 East 38th Street, 11th Floor
New York, NY 10016
Want to change how you receive these emails?
You can update your preferences or unsubscribe from this list
---