Faculty Travel Funds to Denmark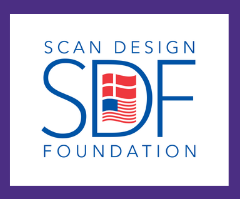 WHAT FUNDING IS AVAILABLE?
Up to $4000 reimbursement for travel expenses to Denmark for flights, hotels, and other reimbursable travel expenditures
WHAT CAN THE FUNDING BE USED FOR?
to establish and support relationships with Danish faculty/institutions and the UW
to advance the roster of opportunities available for student Fellows on exchange in Denmark
to develop new and innovative cross-cultural programming between the US and Denmark
Faculty are encouraged to combine this travel with other travel to conferences, etc.
APPLICATION PROCESS
The application deadline is April 15 for the following 12 months. Submit the following items to sdfellows@uw.edu with the Subject "Scan Design Faculty Travel Application."
Purpose of trip (one page maximum)
Draft itinerary, with names of Danish Institution(s) and faculty members that you plan to visit
Itemized budget of anticipated expenses
Abbreviated CV
FACULTY ADVISORS
We aim to maintain a network of interested faculty (and affiliated staff) across UW who can help advise UW students on available Fellowships and expand the availability of funded opportunities to experience and study in Denmark. Please email Nancy Rottle, Scan Design Foundation Endowed Chair, at nrottle@uw.edu and copy sdfellows@uw.edu to express interest in joining.
Faculty advisors are invited to our annual November luncheon and May New Fellows Reception, and receive updates and reminders about Fellowship applications and faculty travel funding opportunities.
For applications and information
visit: scandesign.be.uw.edu/facultytravel/
---