Feet First is Hiring!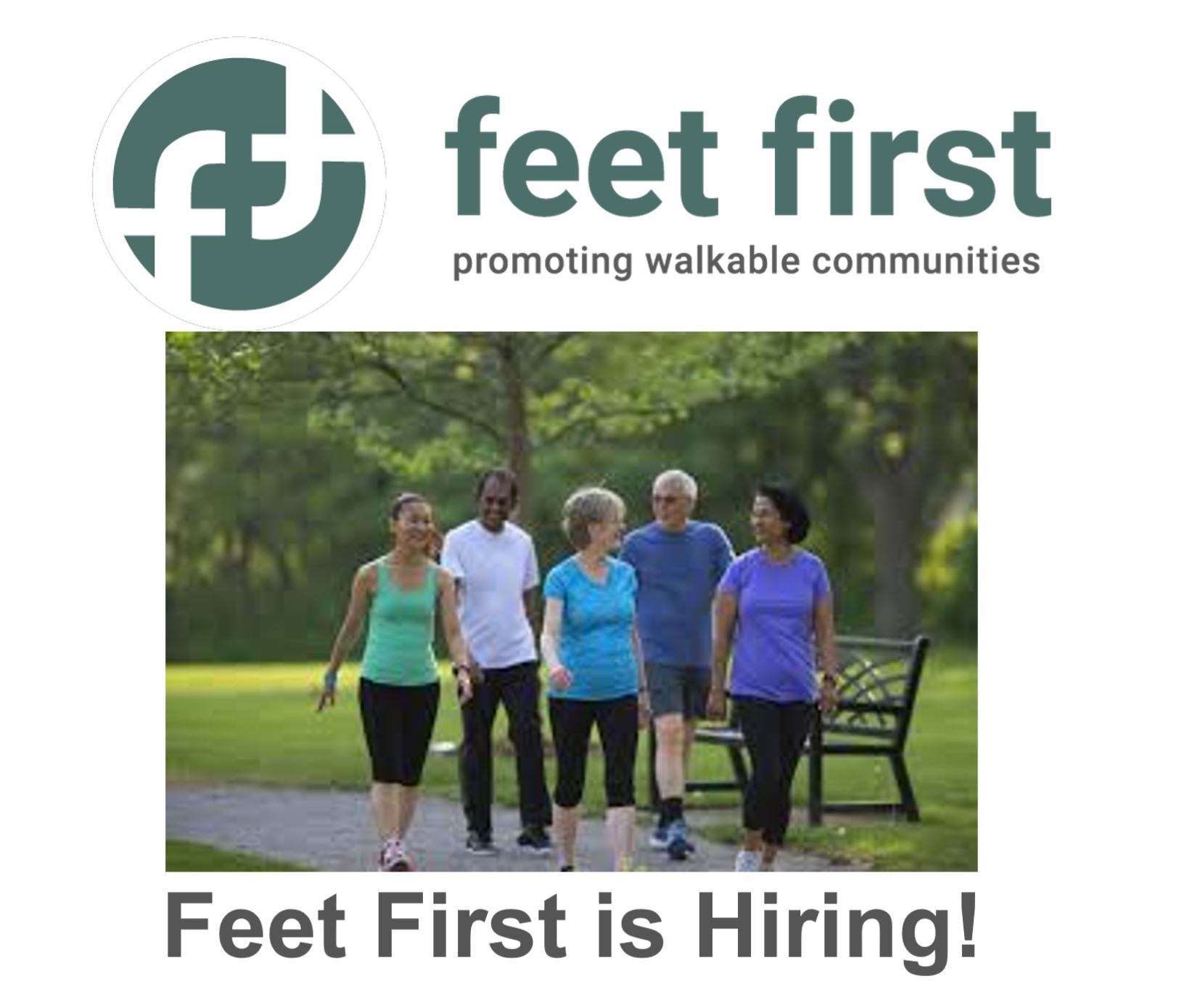 Feet First is Washington's only nonprofit exclusively focused on pedestrian issues and advocacy. We are partnering with the Department of Health and the Center for Disease Control to bring about positive change throughout the state. The objective is to implement walking programs in local communities statewide to aid in the prevention and management of arthritis.

Feet First is hiring a Program Manager to implement a "Walk with Ease" program in select locations across Washington. This Program Manager is responsible for identifying potential program sites and partner organizations, providing education and training, and leading implementation of the program. This position will involve extensive travel throughout western and eastern Washington. Significant time will be spent in the field partnering with local communities to start and maintain successful walking programs. Find more information about this position here.
The position is full time with benefits. Feet First is an equal opportunity employer.

Please send resumes/cover letters to Director@feetfirst.info by close of business November 1.
Any questions? Please feel free to call us at 206-352-2310.
Feet First
314 First Avenue South
Seattle, WA 98104
---
AlumniARCHCEPCMCollegeDiversity & InclusionEDIEquityEquity Diversity and InclusionFacultyGraduateJobsLARCHOpportunitiesPACPh.D.REResourcesStaffStudentsUDPUncategorizedShareTweet